Xixi National Wetland Park
| ehangzhou.gov.cn | Updated: 2018-06-14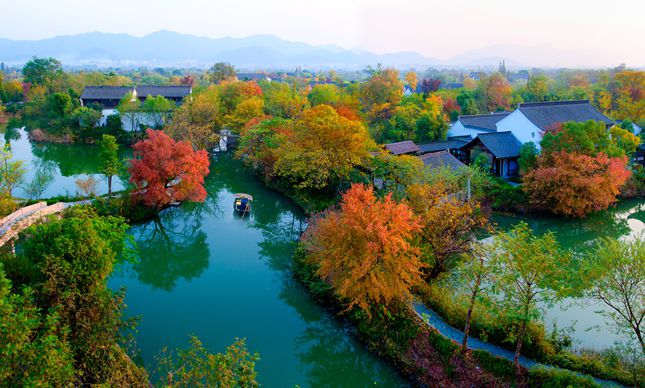 The 11.5 square kilometers' wetland park, first of its kind in China, is located five kilometers towards the west of West Lake. The characteristics of this park can be described as serene, wild, plain and elegant. It was titled as national 5A scenic site and one of "China Best Ten Wetlands".
Water is the key word of Xixi Wetland. The coverage of water accounts for 70 percent in the park. Rivers, streams, lakes and marshes can be found everywhere. The beauty of the wetland lies in its ecology. Its land greening rate exceeds 85 percent. Endangered plants, birds, fishes and frogs species are well protected. Cultural element makes the park even more charming. There are relics of essays and poems written by ancient scholars and government officials. The traditional folk customs, such as "wedding ceremony on water", are also well preserved.
Xixi Wetland Park has become a must-go destination for visitors to Hangzhou. Throughout the year, brand festivals, such as plum blossom festival and dragon boat festival are held in the park. Tourists from all over the world can enjoy the characteristic tour of Xixi style.
Address: Tianmushan Road No 518, Liuxia Town, Xihu District, Hangzhou City
Contact persons: Zhang Kangping, Gao Lili
Tel: +86-13905812593, +86-0571-88106680, +86-18072999207