UK education event comes to Hangzhou
| ehangzhou.gov.cn | Updated: 2019-04-18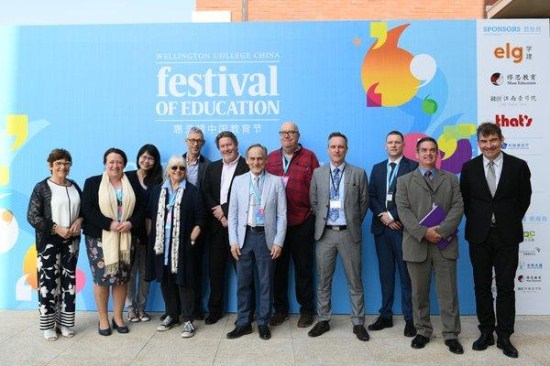 Keynote speakers pose for a photo at the Wellington College China Festival of Education 2019 in Hangzhou, capital of Zhejiang province. [Photo/china.com.cn]
Wellington College China held its fourth annual Festival of Education in Hangzhou, capital of Zhejiang province, from April 14 to 15, following an opening event in Shanghai.
Wellington's Festival of Education, as it is affectionately known, is the UK's largest and leading professional development event for teachers and those interested in education.
With 13 international education experts delivering 29 diverse speeches and workshops spanning two days, the 2019 festival drew over 500 people from all walks of life in Hangzhou and surrounding areas to explore, learn, debate and connect on five major education topics – early childhood development, physical and mental wellbeing, a development romance, exploring education and multilingualism.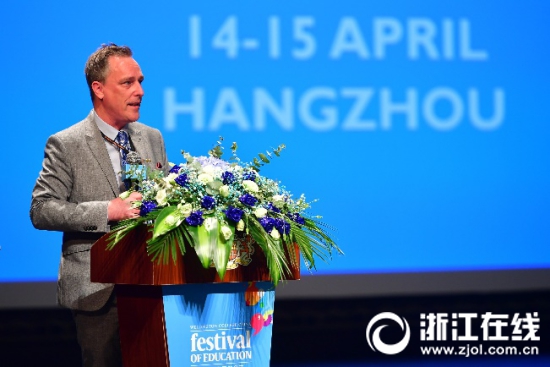 Founding Executive Master of Wellington College Hangzhou Paul Rogers addresses the Wellington College China Festival of Education 2019 in Hangzhou, capital of Zhejiang province. [Photo/zjol.com.cn]
"This year marks the first time that the education festival has been held in Hangzhou," said Paul Rogers, founding executive master of Wellington College Hangzhou, adding that he hopes all participants interested in teaching can learn something from the two-day event.
In April 2018, Wellington College announced that it was opening a new international school in Hangzhou offering international education to children of expatriate families aged 5 to 18.
The school is Wellington College China's third international school after Tianjin and Shanghai and the 13th member of the Wellington College family worldwide.
"Wellington College has a long history and is committed to providing world-class education. As a member of the Wellington school family, Wellington College International Hangzhou has the privilege of bringing these advanced educational concepts to the city to create a world-class bilingual school," he added.
The event will move to Tianjin from April 19 to 20.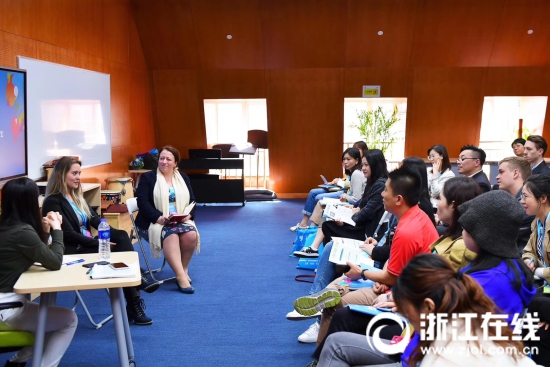 Experts in the education industry hold a seminar during the Wellington College China Festival of Education 2019 in Hangzhou, capital of Zhejiang province. [Photo/zjol.com.cn]