Hangzhou tightens COVID-19 prevention and control measures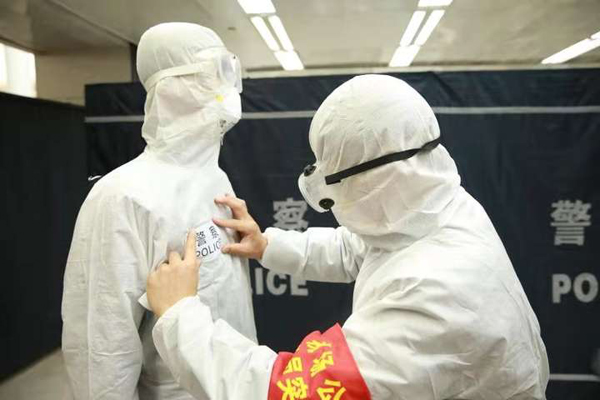 Police officers put on protection suits at Hangzhou International Airport on Jan 9. [Photo/zjol.com.cn]
Hangzhou in East China's Zhejiang province has intensified protection measures at public places to prevent the spread of the novel coronavirus (COVID-19), local media outlets reported.
Starting from Jan 8, passengers arriving at and departing from Hangzhou East Railway Station, as well as staff members, must all wear masks, as well as have their temperatures and health codes checked every day. The indoor space of the station, departing floors, and outdoor square will also undergo disinfection four times per day.
Hangzhou International Airport has also tightened COVID-19 pandemic prevention and control measures. Starting from Jan 9, passengers entering the terminals must wear masks, have their forehead temperatures checked, and show their health codes. They should also keep a distance of one meter apart when lining up for check-in and security checks. Before boarding the plane, passengers must have their hands disinfected. They must also wear a mask and have their temperatures checked one more time when onboard.
The Hangzhou bus and metro group announced on Jan 11 that from that day, passengers taking a bus or a metro train must wear masks and show their health codes.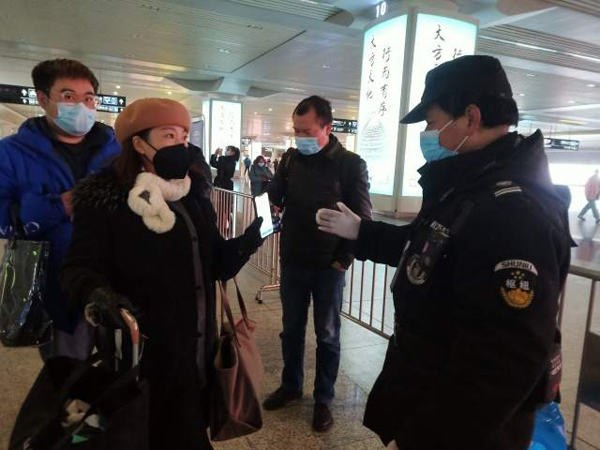 A passenger shows her health code when entering Hangzhou East Railway Station on Jan 8. [Photo/zjol.com.cn]
January 15, 2021

January 13, 2021

January 6, 2021
December 31, 2020