Alibaba opens first livestream demonstration center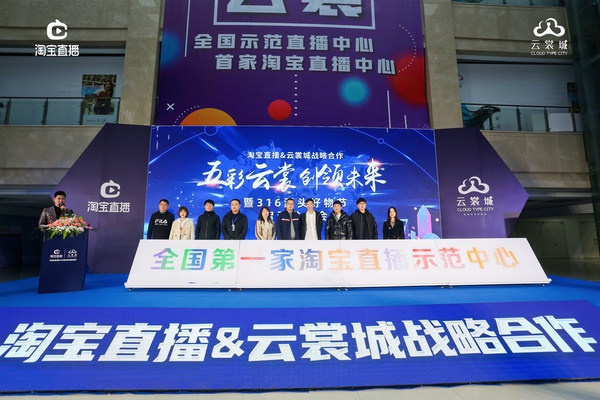 The first livestream demonstration center authorized by Alibaba, China's e-commerce giant, is unveiled at Cloud Type City in Yuhang district, Hangzhou on March 16. [Photo/zjol.com.cn]
The first livestream demonstration center authorized by Alibaba, China's e-commerce giant, was unveiled at Cloud Type City in Yuhang district, Hangzhou on March 16, local media outlets reported.
According to Xuan De, director of the e-commerce sector of Alibaba, the two sides will make concerted efforts in content creation, brand building, flow distribution, host cultivation, and supply chain optimization. They aim to provide a model for the industry's healthy and sustainable development, with both standard livestream platforms and professional hosts.
Cloud Type City, which has seen its first phase of 50,000 square meters put into operation, boasts abundant livestream e-commerce resources, such as an investment of over 100 million yuan ($15.38 million), over 400 contracted livestream hosts, and 1,000 outsourcing hosts.
A total of 100 livestream rooms have been put into use, while a number of renowned brands from home and abroad have settled there. They are expected to host more than 300 livestream shows per day.
April 14, 2021

March 31, 2021

March 26, 2021
March 11, 2021