Lantern show held in Hangzhou as Spring Festival approaches
| ehangzhou.gov.cn | Updated: 2020-01-16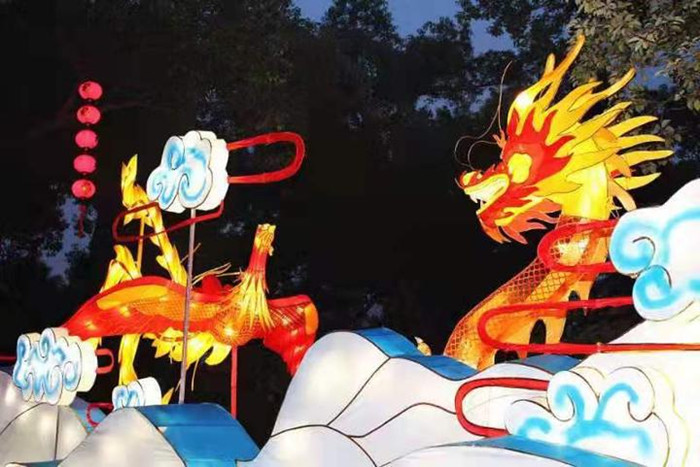 Lanterns in the shape of a dragon and a phoenix are showcased during the lantern show held in the Wushan tourist area of the West Lake scenic area in Hangzhou. [Photo/zj.zjol.com.cn]
A lantern show was held in the Wushan tourist area of the West Lake scenic area in Hangzhou on Jan 15 to celebrate the upcoming Spring Festival, which falls on Jan 25.
The traditional Chinese lantern show is just one of many Spring Festival activities to be held in Wushan.
The show, which will run until Feb 10, revolves around a variety of themes.
A number of performances will also be held during the Spring Festival.