Calligraphy is cultural passion of Italian Sinologist
By Ma Zhenhuan in Hangzhou | chinadaily.com.cn | Updated: 2020-05-19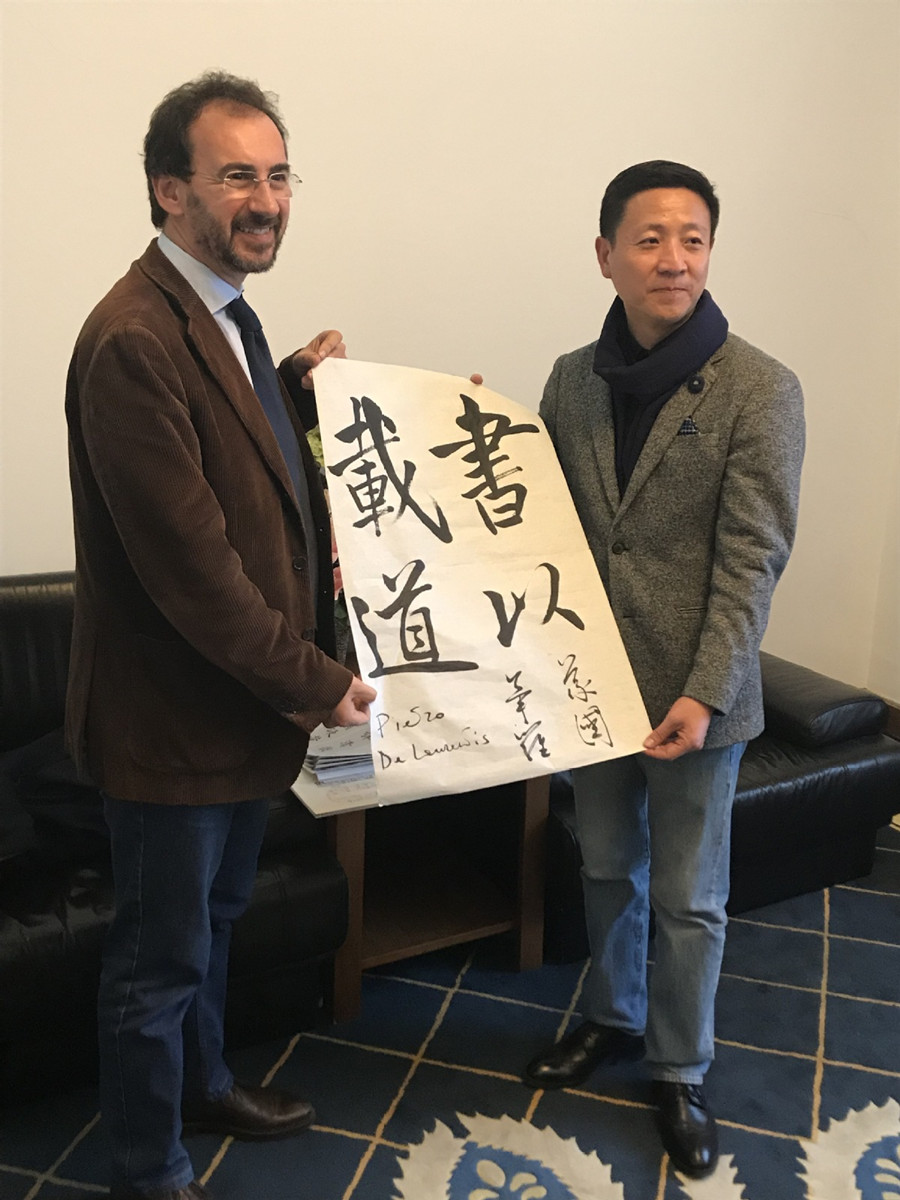 Pietro De Laurentis, left,and another man hold an example of Chinese calligraphy. [Photo provided to chinadaily.com.cn]
"The Chinese culture in textbooks is charming, but I am more interested in Chinese people," De Laurentis noted, adding that Chinese characters and calligraphy are what he uses to communicate with people from China.
Having learned about De Laurentis's passion about Chinese calligraphy, his Chinese friends suggested that he should go to Hangzhou, a city of calligraphy and home of the China Academy of Art to further study time-honored calligraphy in an authentic atmosphere.
In 2000, De Laurentis became an international student at the art academy, where he said he learned "essentials of using a brush pen to write" during a one-year calligraphy course.
"At that time, I had the slightest idea that I was to write books in Italian, English and Chinese about Chinese poetry and calligraphy," he recalled.
However, the course at the academy, focusing on learning to write with brush pens, didn't give the Italian enough knowledge about the sources of Chinese calligraphy. "I was interested in academic study of Chinese calligraphy, but the course I took was in another direction," he said.
De Laurentis became a doctoral candidate back in Italy in 2003 with the aim of going further in the research into Chinese calligraphy.
"Besides a Sinologist who studies Chinese calligraphy, I wanted to be an excellent calligrapher," he said. "Only in China can an international student become a really good calligrapher."