Jiande 'Stick Fish'
| ehangzhou.gov.cn | Updated: 2020-06-18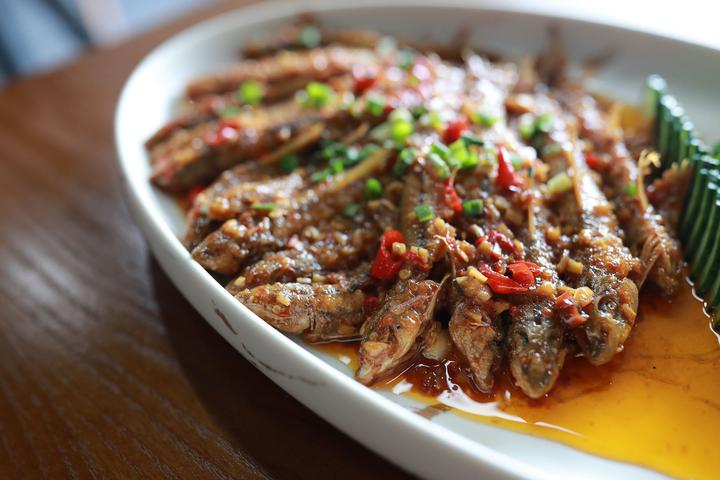 Braised stick fish in brown sauce is an authentic dish in Jiande of Hangzhou, East China's Zhejiang province. [Photo/zjol.com.cn]
For residents living in Jiande of Hangzhou, East China's Zhejiang province, the best way to drive away summer lethargy is to excite the senses with local delicacies, and the braised "stick fish" in brown sauce has always been among the top choices.
The "stick fish", a species that originated in Qiandao Lake, was named as such because of its shape. It is widely popular among locals because it boasts tender flesh and can be conveniently consumed as it does not have many bones.
Here is a recipe for the fish that is popular in Yangcunqiao town of Jiande, which has won much praise from picky eaters.
Step 1: Heat up a wok with oil and fry 10 stick fish until they are golden brown. Dish them out of the wok.
Step 2: Stir-fry green Chinese onion, ginger and shredded garlic with a small amount of oil.
Step 3: Add the fish into the mix, then add dark soy sauce and light soy sauce. There is no need for salt.
Step 4: Let the fish simmer on low heat for several minutes until the sauce thickens.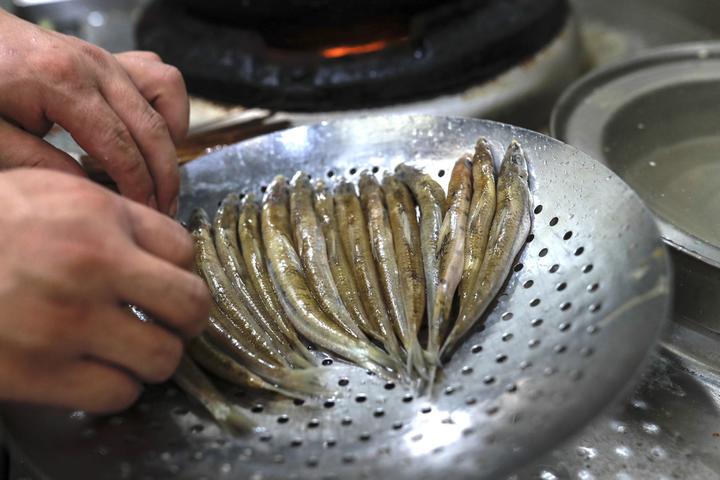 Stick fish are prepared to be fried. [Photo/zjol.com.cn]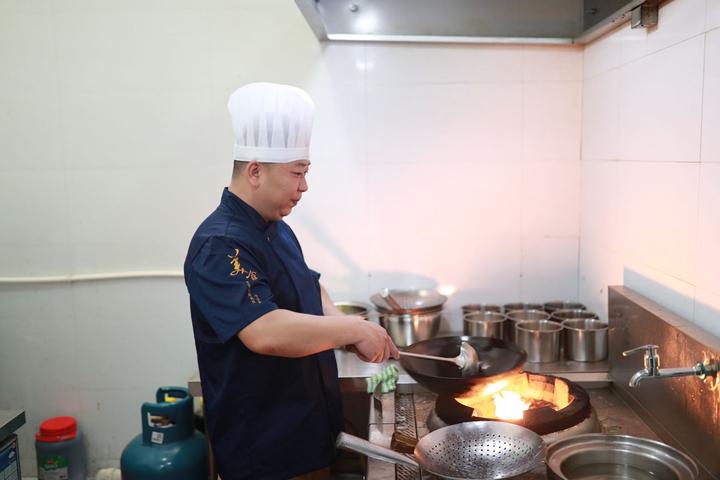 Chef Zhan Tianming stir-fries green Chinese onion, ginger and garlic. [Photo/zjol.com.cn]