Tale of clashing tribes
By Zhang Kun | China Daily | Updated: 2020-06-19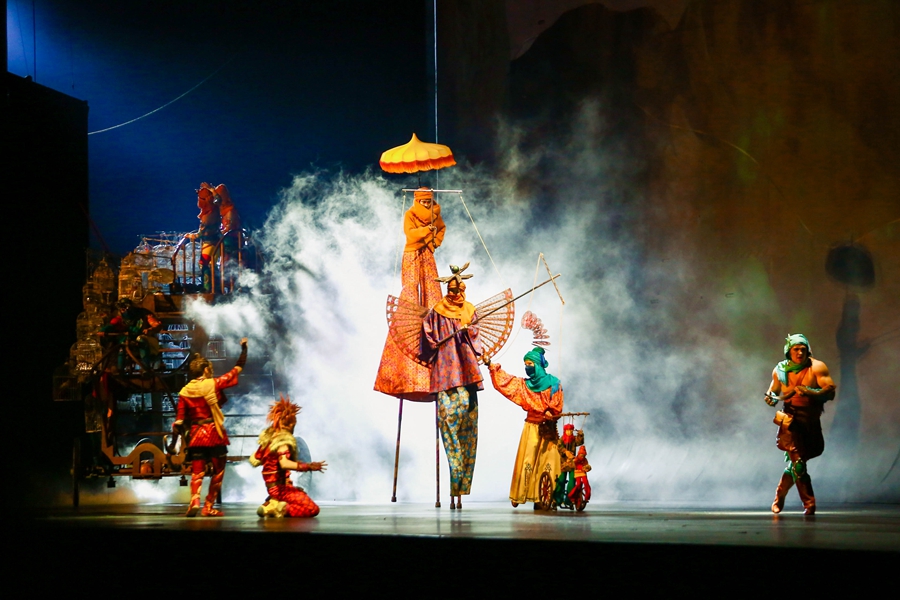 Cirque du Soleil reopens its resident show, X: The Land of Fantasy, in Hangzhou, Zhejiang province, marking the gradual resumption of live performances which had been halted for months due to the pandemic. [Photo provided to China Daily]
Diane Quinn, chief creative officer of Cirque du Soleil, says: "When we were getting ready to restart X: The Land of Fantasy, we were not able to have some of our team from North America re-enter China due to the pandemic, but we still were able to watch the rehearsals and give our feedback.
"We also have a good local team who worked closely with us. The artistic director of the show was in regular contact with the local team. After each performance, now that we are open, we are able to watch the performance remotely and give nightly notes-this would not have been possible even 10 years ago, but now with such solid technology it is possible."
The show in Hangzhou is building the fan base for Cirque du Soleil, as well as other touring shows, Quinn says.
Their fans in China are fantastic because they are interested in knowing more about the shows and how they work, she adds.