2020 Silk Road Week opens in Hangzhou, relics ready for viewing
| ezhejiang.gov.cn | Updated: 2020-06-19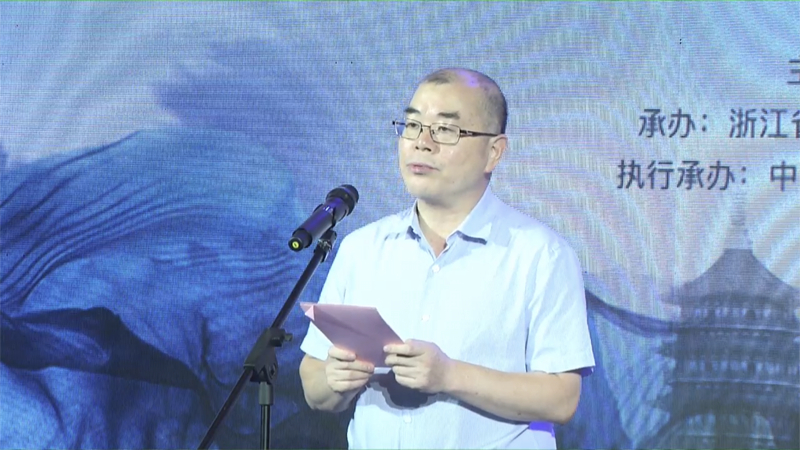 Zhu Guoxian, head of the publicity department in Zhejiang province, addresses the launch ceremony of the 2020 Silk Road Week in Hangzhou, Zhejiang province, June 19. [Photo/ezhejiang.gov.cn]
Zhu Guoxian, head of the publicity department in Zhejiang province, addressed the launch ceremony. He said mutual learning is crucial to international exchange and cooperation today, and expressed confidence that the ancient Silk Road would be restored to its former glory in Zhejiang.
Mechtild Rössler, director of UNESCO World Heritage Center, extended her wishes from the Paris headquarters. She said the week's theme echoes the spirit of the World Heritage Convention announced in 1972, and the Silk Road will lay a solid foundation for future collaboration.
The idea for an annual Silk Road Week was initially raised on June 21, 2019 in celebration of the Chang'an-Tianshan Corridor of the Silk Road being inscribed on UNESCO's World Heritage List on June 22, 2014. The week will be held around that day every year in Chinese provinces and foreign countries located along the road.