German man holds fondness for TCM
| ehangzhou.gov.cn | Updated: 2019-04-25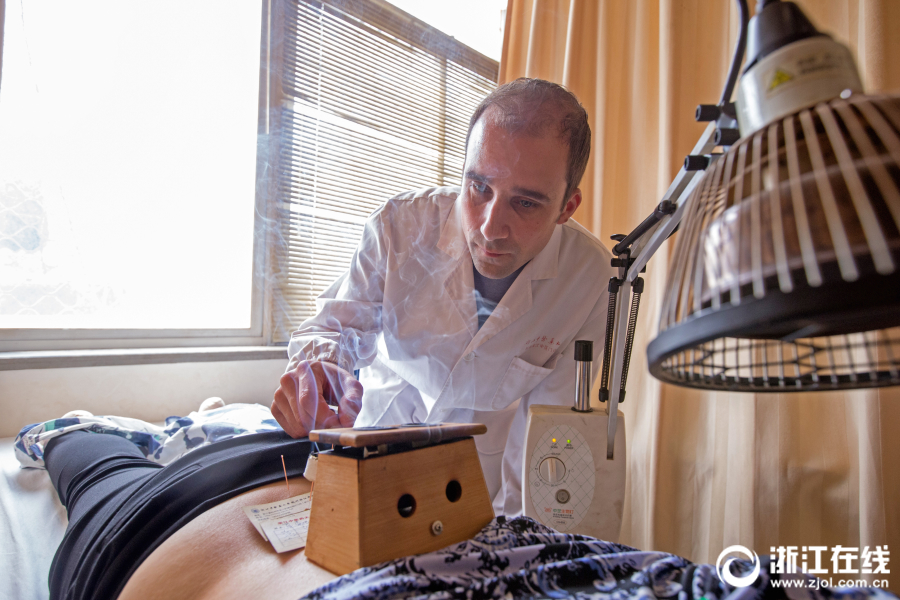 Tim Vukan, founder of Wushan TCM and lecturer of Zhejiang Chinese Medical University, is one of the few foreigners to have completed undergraduate and graduate studies in TCM in China. [Photo/zjol.com.cn]
In a classroom at Zhejiang Chinese Medical University (ZCMU), a German expat is teaching students about acupuncture and tuina (massage), two treatment methods in traditional Chinese medicine (TCM).
Tim Vukan, 39, came to Hangzhou in 2004 and received his bachelor and master's degrees in TCM education at ZCMU.
"I was a big fan of Kung fu when I was 18 years old," said the German TCM therapist who is now a certified Chinese medical practitioner and has been studying and practicing TCM for more than 11 years at the ZCMU.
"TCM is a long-standing medical science that is little understood among many people," said Vukan, who intends to promote TCM to more foreigners.
He added that in the future, Chinese doctors need to be able to better communicate with foreign patients and introduce basic TCM therapeutic practices to them.
In 2008, Vukan launched Wushan TCM, a Chinese medical network in Hangzhou, to offer TCM online courses and treatment for foreigners seeking TCM in China.