Liangzhu artifacts on show at Palace Museum
By Wang Kaihao | chinadaily.com.cn | Updated: 2019-07-17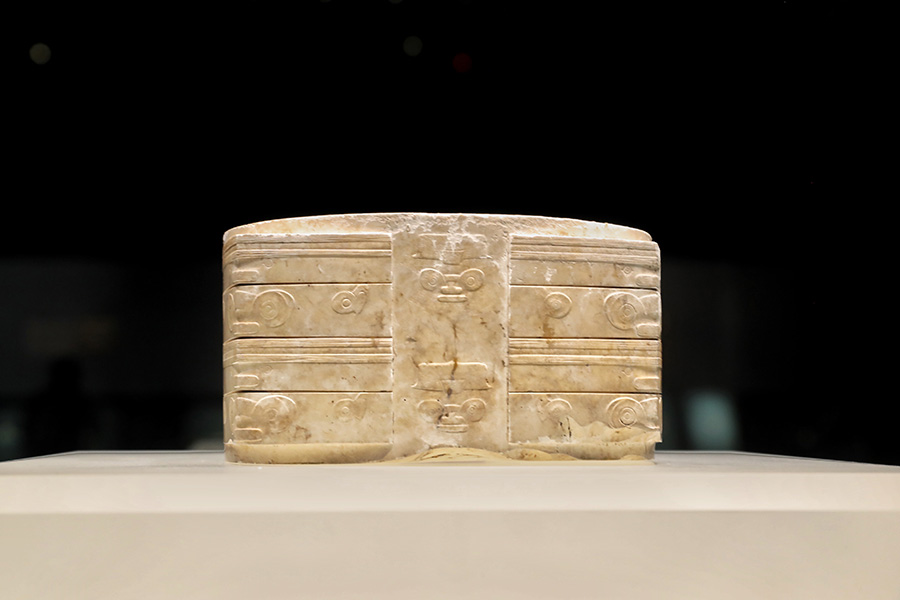 Liangzhu artifacts are on show at the Palace Museum until Oct 20. [Photo by Jiang Dong/China Daily]
Ten days after the Archaeological Ruins of Liangzhu City were inscribed on the UNESCO World Heritage list, the Palace Museum in Beijing has opened an exhibition displaying 255 artifacts nationwide related to Liangzhu on July 16.
The artifacts for the exhibition Liangzhu and the Ancient China are on loan from 17 museums nationwide.
Hangzhou, the capital of Zhejiang province, is home to the 5,000-odd-year site famed for its abundant archaeological discoveries of jade.
The city was inhabited for a millennium from 5,300 to 4,300 years ago. The origin of many typical types of Chinese ritual jades, which have appeared in ancient Chinese history, has been traced back to Liangzhu Culture. To show this lasting influence, the Palace Museum has displayed some artifacts from historical periods after the time of Liangzhu City.
The exhibition will run through Oct 20.