Art event in Hangzhou highlights creativity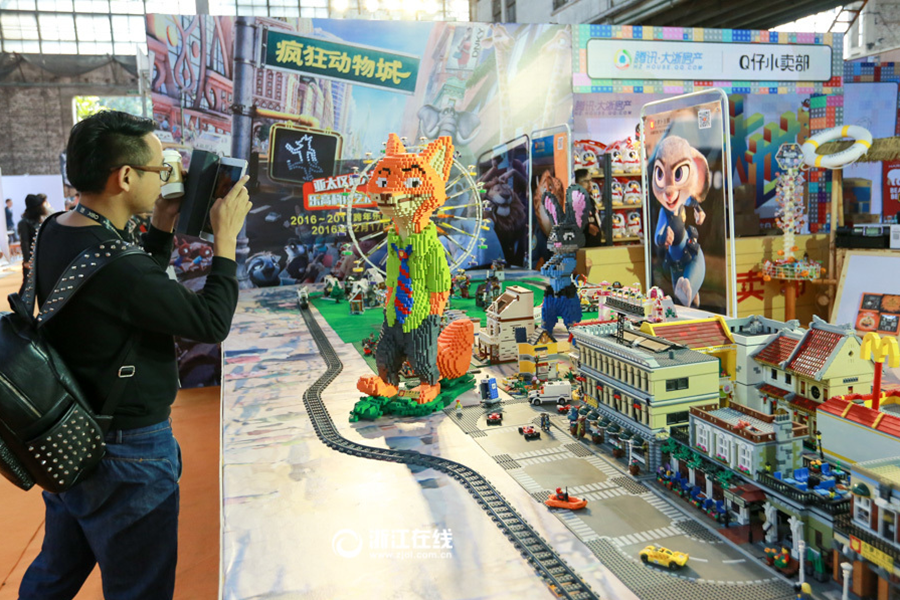 The famous toymaker Lego sets up a 500-square-meter exhibition area with plastic bricks at ADM 2017 in Hangzhou, Zhejiang on Nov 2-12. [Photo/zjol.com.cn]
The Asia Design Management Forum and Art Design Media Festival 2017 (ADM 2017) are presenting a fantastic sensory feast with assorted creative products on display in a cluster of old factories in Hangzhou, Zhejiang province from Nov 2 to 12.
Designed by world-renowned top artists such as Bao Yimin, Cyril Lancelin and Esteban Diancono, the main 20,000-square-meter exhibition of the event is an artistic platform for those with innovative spirits who wish to showcase their products. More than 200 exhibitors bring 600 kinds of products to the exhibition, a huge move in spreading creative and aesthetic ideas and goods among the public.
In addition to the display, 130 international guests are expected to share their concepts on art and design at 27 forums during the 11 days, including David Wahl, a furniture designer from IKEA, John Russell Mathers, chairman of UK's Design Council, and Shuhei Aoyama, a famous Japanese interior designer.
Time: Nov 2-12, 2017
Address: No 245, Dongxin Road, Xiacheng district, Hangzhou.