Watercolor printmaking exhibition held in Hangzhou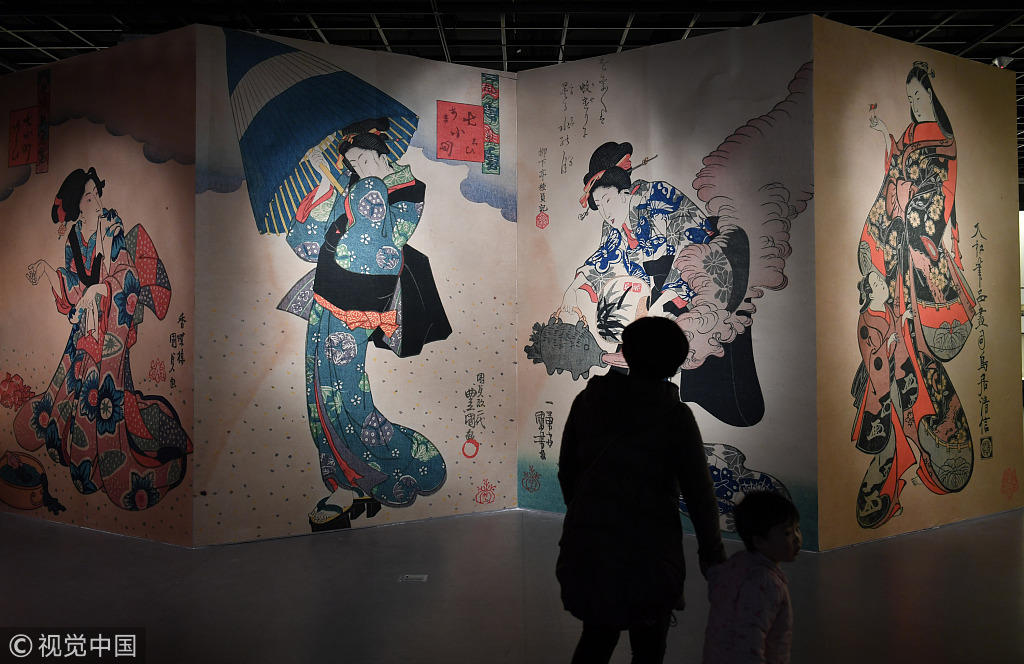 A visitor views watercolor printmaking paintings at the Zhejiang Art Museum on March 8. [Photo/VCG]
Entitled Grand Exhibition of Watercolor Printmaking in China, an exhibit of the art form is being currently held at the Zhejiang Art Museum in Hangzhou, capital of East China's Zhejiang province, as of March 8.
Watermark printmaking is a unique art originating in China and has kept its key characteristics over its 1,400-year history. It deeply reflects the spirit of Chinese aesthetics.
Hangzhou has an over 1,000-year connection with the art style, as the city's natural landscape and cultural history match the spirit of watermark printmaking intuitively.
Even today, Hangzhou is still an important center of Chinese watermark creation and technology.
Taking "Water Culture" as a core concept, the exhibition tries to present the depth of China's national wisdom and enduring vitality to audiences.