Xianghu Lake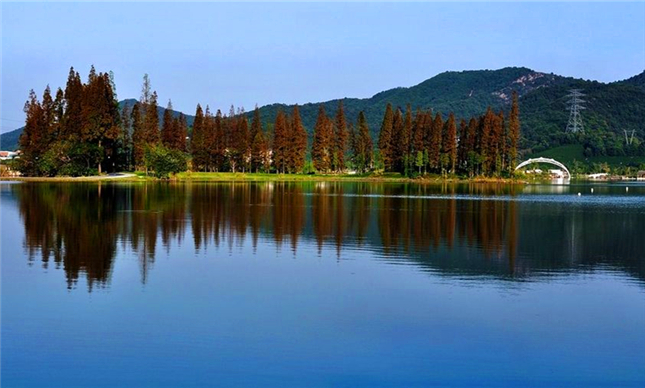 Xianghu Lake features culture and natural landscapes, and is considered as West Lake's "sister". It is one of the birthplaces of Chinese civilization.
The discovery of Kuahuqiao culture pushed the known history of Zhejiang's civilization to eight millennia ago, 1,000 years earlier than previously believed. The Kuahuqiao Site Museum holds a 8,000-year-old canoe and is shaped like one itself.
The relics of Yue Kingdom in the Spring and Autumn Period (770-476 BC) near the lake is one of the best reserved ancient city walls in China. It was an important fortress of Yue Kingdom to against its enemy of Wu Kingdom.
The place is also the hometown of He Zhizhang, a renowned poet of the Tang Dynasty (618-907). Other historic celebrities like Li Bai, Lu You and Wen Tianxiang, left immortal essays and poems at the location.
The lake enjoys a favorable location as it is adjacent to a subway station, Hangzhou Polar Ancient World and Hangzhou Amusement Land.
Address: Xianghu Road No 112, Xiaoshan District, Hangzhou
Tel: 0086-0571-82360666
April 27, 2021

April 23, 2021

April 19, 2021
March 11, 2021