Leifeng Pagoda in the Sunset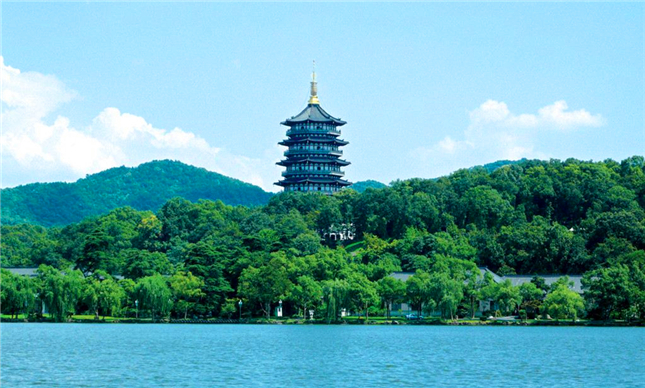 Leifeng Pagoda was built by Qian Hongchu, a king of the Five Dynasties (907-960 AD), for his concubine who gave birth to his son. It looks especially impressive in the light of sunset.
Located in the south of West Lake, the pagoda gets its name from the hill where it stands, known as Leifeng. However, over the years it has been the victim of a number of attacks. During the Ming Dynasty (1368-1644) Japanese pirates burned it to the ground and in the 1920s thieves stole bricks from its foundations causing it to collapse. The current pagoda, reconstructed in 2002, has five faces and eight stories.
Address: Nanshan Road No 15, Hangzhou
Tel: 0086-0571-87179617
April 27, 2021

April 23, 2021

April 19, 2021
March 11, 2021