Fishing View at the Flower Harbor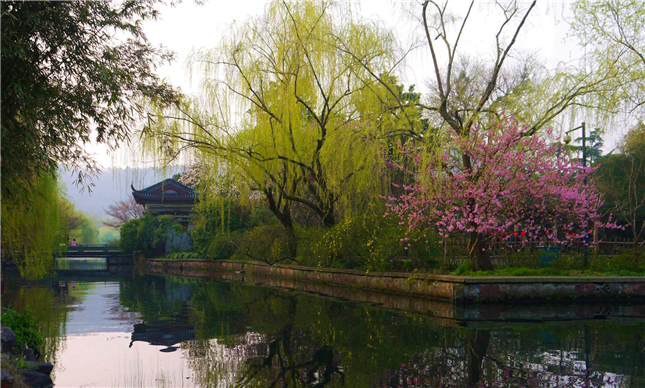 Fishing View at the Flower Harbor, known as Huagang Guangyu in Chinese, is a large park occupying more than 300 mu (13.33 hectares) to the southwest of West Lake. The major scenic areas in the park are Red Fishpond, Peony Garden, Flower Harbor, Lawn and Forest.
An official of the Song Dynasty (960-1279) originally built a cottage at the place and named it Flower Harbor because it was adjacent to Flower Family Mountain. Then rockeries and fishponds were constructed to raise fish and grow plants.
The pleasant scenery was attractive to visitors and earned the name Huagang Guanyu. Visitors to the park can enjoy the beauty of flowers and feed the vibrant fish. As breezes flow by, the flower petals fall tranquilly onto the water.
Address: Xishan Road No 5-1, Xihu District, Hangzhou
Tel: 0086-0571-87963033