Sheraton Hangzhou Xixi Resort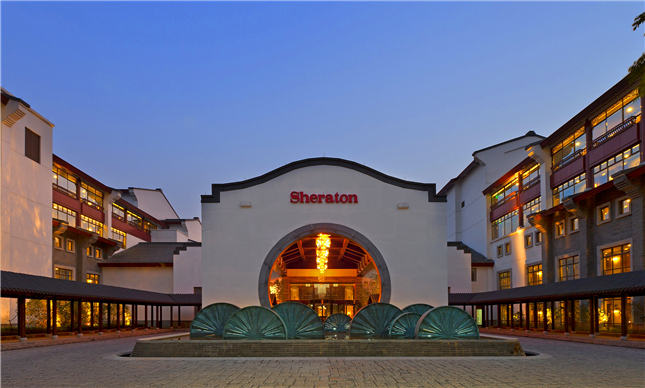 The Sheraton Hangzhou Xixi Resort is located on the Zijingang Road, near Wenyuan Road in Xihu district of Hangzhou.
All the guestrooms are spacious and are equipped with modern furniture. The bathroom is separated from the room with a sliding door, enabling the room to seem larger when the sliding door is opened. L'Occitane bath and shower products are available. Guests can enjoy tea in sunshine on the large balcony.
There is also a fitness center and Spa. Staff at the travel information service center can assist guests to arrange their tours. Kids can have fun in the Children's Playground and the indoor swimming pool.
The Feast Restaurant featuring all-day dining serves continental meals. The Yue's Chinese menu comprises Hangzhou cuisine and an element of Cantonese. The Satine offers delicate dining from France.
It has 2,000-sq-m space with modern equipment and internet access for meeting and events, and professional meeting planners.
Address: No 1 Xixi Tiantang (Heaven) International Tourism Complex, Zijingang Road, Xihu district, Hangzhou (near Wenyuan Road)
Tel: +86-571-85002222