Sofitel Hangzhou Westlake Hotel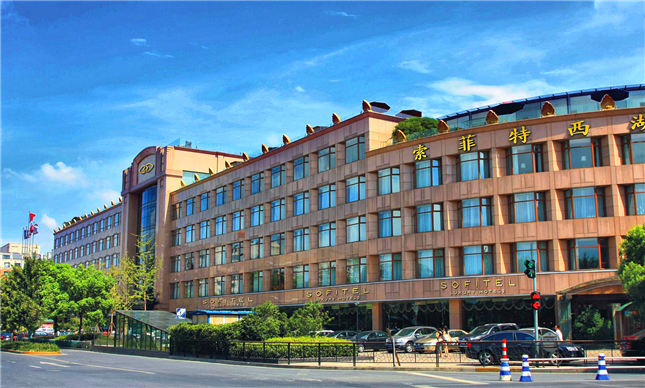 Sofitel Hangzhou West Lake sits on the bank of the picturesque West Lake, within walking distance of Hangzhou's buzzing shopping area. It enjoys convenient transportation courtesy of the Hangzhou Xiaoshan International Airport, Hangzhou East Railway Station, and Hangzhou Railway Station. It is not far away from a golf course.
Its 233 rooms and suites boast stunning views of the West Lake Avenue through large bay windows, and are all equipped with "My Bed" bedclothes. The guestrooms on the executive floors offer stationery and luxury toiletry brands like Lanvin and Hermes. The mini bar supplies international brand products. The French-style lounge is a good place to have a bird's view of the West Lake.
The hotel has six multifunctional meeting rooms, with the largest one covering 310 square meters and holding 190 people. In the Kwee Zeen Restaurant, guests can have a delicious pie for breakfast and taste a variety of wines. The Yongjin'ge Restaurant is famous for local cuisine and has six boxes decorated in different styles. The newly renovated Xihu (West Lake) Hall is the most elevated banquet hall on the bank of West Lake. It is suitable and popular for banquets, meetings and wedding ceremonies. The terrace has the most beautiful West Lake scenery in Hangzhou and is a great place for a company to have an informal meeting, a cocktail party or a barbecue.
Address: No 333, Xihu Avenue, Shangcheng district, Hangzhou (near Nanshan Road)
Tel: +86-571-87075858