Hangzhou Sunsite Hotel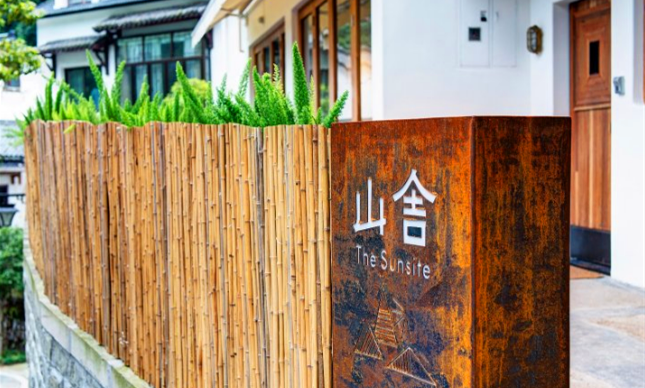 Taking a walk along a trail winding among Longjing tea plantations, one can find the Sunsite Hotel surrounded by osmanthus trees on a mountain slope. Transformed from three dwellings, the hotel is decorated in a simple yet antique style. The old furniture, each piece with its own story, is collected from different places.
There are no televisions in the rooms, but the Marshall loudspeaker box can still create a relaxed atmosphere by playing pleasant music. Visitors can have a good rest at the hotel where they can spend time reading a book, having a cup of tea, climbing a nearby hillside, or enjoying the views outside the window.
Address: Shangmanjuelong No 19, Manjuelong Road, Xihu District
Contact: 0086-0571-87221970
November 19, 2020

September 16, 2020
October 21, 2020