Hangzhou Duoyi Xiaoshu Hotel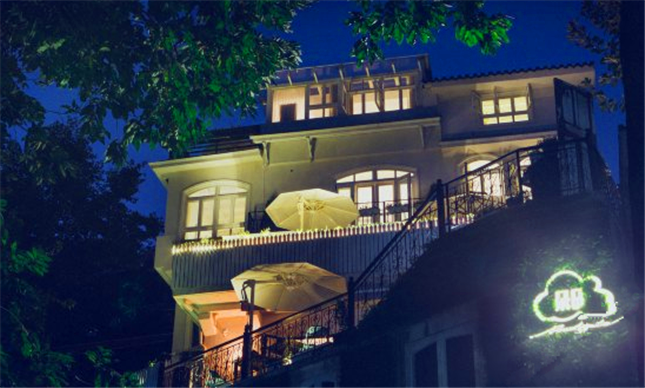 The hotel is located on the mountain slope at the junction of Wengjia Mountain and Yangmei Ridge in West Lake scenic spot, the major tourism area in Hangzhou. The location is also famous for producing Shifeng Longjing green tea.
Visitors to the hotel can enjoy a good view of the ancient town Yangmei Ridge stretching among the mountains. For those who are interested in nature walks, the mountain trails besides the hotel lead to the "oxygen bar" Nine Creeks and Eighteen Gullies.
Visitors are welcome to take their time to have a rest at the cozy coffee bar where antique furniture seems to murmur old stories and the scent of mellow coffee will make them feel at home. The seven rooms are all decorated in "healing" style that helps people to feel relaxed and calm. The beddings and Jurlique bath products are all carefully selected.
Though there is no television, the retro phonograph and loudspeaker box can play wonderful music. The chirping birds wake visitors up in the morning and the grasshoppers sing lullabies to them at night.
Address: Wengjiashan Village No 224, Xihu District
Contact: 0086-4008699170
November 19, 2020

September 16, 2020
October 21, 2020