Hangzhou Comic Art Theater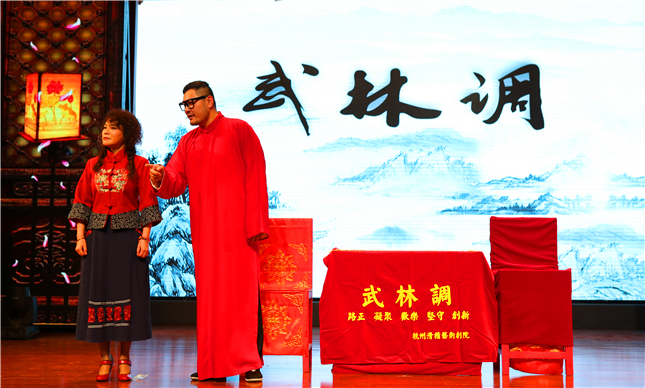 The Hangzhou Comic Art Theater was initially named after the Hangzhou Lianyi Popular Drama Troupe. Following government policy, it registered in Hangzhou in 1953; the start of its 64 year history. The theater is the only recognized arts unit in China with six State-level intangible cultural heritage projects, two provincial-level projects and a municipal-level project.
Several programs and individuals have won awards including the China Quyi Peony Award, Excellent Program Award of China Quyi Festival, the Golden Lion Award of the National Sketch Competition, Zhejiang Province Spiritual Civilization Construction "Five-One Project" Award, and Excellent Work of the Zhejiang Drama Festival. The sketch A Feng created and performed by the Hangzhou Comic Art Theater appeared on the CCTV Spring Festival Evening Gala in 2017.
To adapt to market demands, the Hangzhou Comic Art Theater sought cooperation with such well-known enterprises as the PanLong YunHai Pharmacy, the Hangzhou Minsheng Pharmacy and China Resources Snow Beers, and undertook the planning, organization, and creation of various performances , all winning audience praise.