Past and present: Fashion conference probes into Liangzhu culture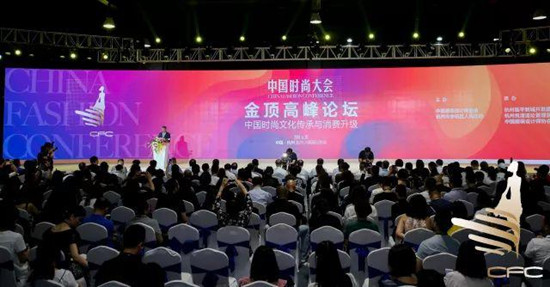 The China Fashion Conference is held in Yuhang district of Hangzhou, capital of East China's Zhejiang province, on June 28. [Photo/zjol.com.cn]
Top designers from the Chinese fashion industry descended upon at E-fashion Town of Yuhang district, Hangzhou, capital of East China's Zhejiang province, to probe into Liangzhu culture in the China Fashion Conference, which took place in the district on June 28.
Focusing on the inheritance of Chinese fashion culture and the era of greater consumption amongst Chinese customers, the conference was divided into two parts, namely, a featured forum and a collaborative fashion show presenting a collection of designs by 19 Jinding Award holders, the top prize in the fashion designer industry in China.
A total of 400 professionals in the fashion, cultural, economic and business communities gathered to discuss the opportunities and challenges faced by the Chinese fashion industry in the era of greater consumer consumption.
Mao Xihao, Party secretary of Yuhang district and Zhang Qinghui, president of the China Fashion Association attended the event and made keynote speeches.
Yuhang boasts a long history of development of fashion industry, which can be traced back to Liangzhu culture, which existed around 4,300 to 5,300 years ago in Yuhang district, said Mao at the forum.
During the fashion show, each designer presented four sets of creations by infusing modern design elements and Liangzhu culture, to the delight of the audience.
"The show reflected not only the diverse styles of Chinese top fashion designers, but also recreated ancient Chinese culture," said one of the designers, adding that she hopes to showcase Chinese fashion culture and designs through the conference.
As one of the characteristic towns in Zhejiang province, E-fashion Town has gradually become a magnet for fashion talents, with over 600 emerging designers and 30 companies specializing in the creative and fashion industries located in the town.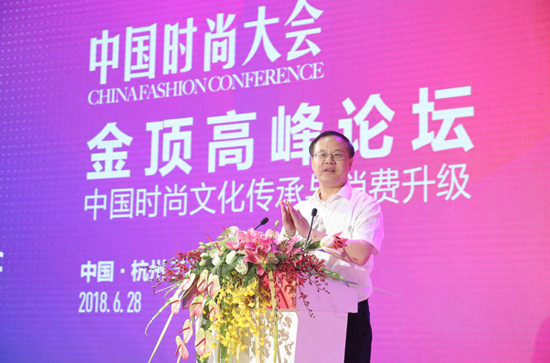 Mao Xihao, Party secretary of Yuhang district, makes keynote speeches at a forum of China Fashion Conference, held in Yuhang district of Hangzhou, capital of East China's Zhejiang province, on June 28. [Photo/zjol.com.cn]