Hangzhou rolls out talent cards to lure overseas professionals
Hangzhou, Zhejiang province has recently launched a talent card program amid efforts to attract high-caliber overseas professionals, according to a conference held on Aug 12.
The program, which will take effect on Aug 20, focuses on six areas of expat life in Hangzhou, including working permits, education, medical healthcare, business insurance, housing support and life services.
High-caliber workers who have obtained the Tier A working permit in China or received approval by the Foreign Experts Bureau can apply for the talent card and enjoy preferential policies issued by Hangzhou government.
The program also reveals that every high-caliber overseas professional who works in Hangzhou will be provided with a citizen card and enjoy the same treatment as locals. Those who have obtained the Tier A working permit in China can apply for credit cards and engage with other financial services.
"Hangzhou has been leading the country in offering overseas professionals with all-round services. With the citizen card, they will have easy access to many local services, including parks, gyms, public transport and scenic spots", said an official from Hangzhou Foreign Experts Bureau.
In recent years, Hangzhou has actively built itself into a magnet for overseas professionals. To date, around 15,000 overseas professionals and over 5,000 foreign-funded companies have settled in the city.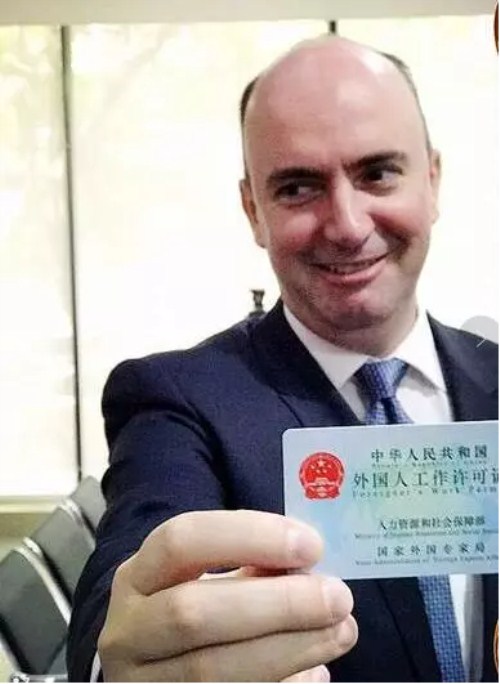 A foreigner displays his working permit card in Hangzhou, Zhejiang province. [Photo/Hangzhou Fabu WeChat]
April 27, 2021

April 23, 2021

April 19, 2021
March 11, 2021