Hangzhou hosts 4th world cultural heritage conference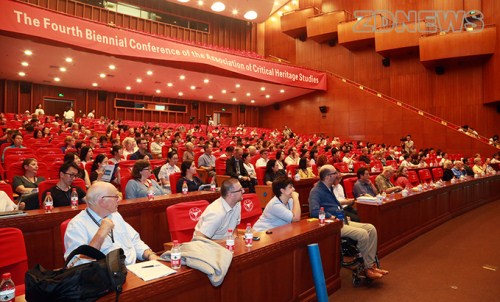 The Fourth Biennial Conference of the Association of Critical Heritage Studies opens in Hangzhou, Zhejiang province, on Sept 1. [Photo/zju.edu.cn]
A conference on world cultural heritage is taking place in Hangzhou, Zhejiang province, from Sept 1 to 6.

With the theme of "heritage across boarders", the biennial conference, jointly organized by Zhejiang University and the Association of Critical Heritage Studies (ACHS), is the largest ever international conference in Asia dedicated to the topic of heritage.
Around 460 researchers, professionals and contributors in heritage studies from 200 established universities and research institutions in 40 countries and regions gathered to have an in-depth discussion in heritage and cultural issues across various disciplines.
The six-day conference is expected to see five keynote speeches and 84 sub-forums on a variety of topics, including heritage and cultural diversity, tangible and intangible and cross border conflicts and cooperation.
Michael Rowlands, an emeritus professor of Anthropology and Material Culture at University College London, made a keynote speech at the opening ceremony.
Meanwhile, a symposium on Liangzhu culture will also be held on Sept 6, where participants will explore the values of Linagzhu culture, a Neolithic culture that was discovered 80 years ago by Chinese archaeologists in the town of Liangzhu, Hangzhou.
It is hoped that the conference will boost the international status of the Liangzhu culture and display the ancient Chinese civilization to the world, said a local official.
The ACHS is the world's leading group of researchers, professionals and contributors in heritage studies. The association dedicates itself to examining the social, territorial, economic and cultural issues and wishes to contribute to the renewal of knowledge and the improvement of heritage practices.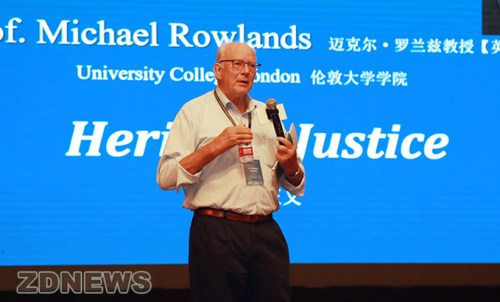 Michael Rowlands, an emeritus professor of Anthropology and Material Culture at University College London, makes a keynote speech at the Fourth Biennial Conference of the Association of Critical Heritage Studies in Hangzhou, Zhejiang province, on Sept 1. [Photo/zju.edu.cn]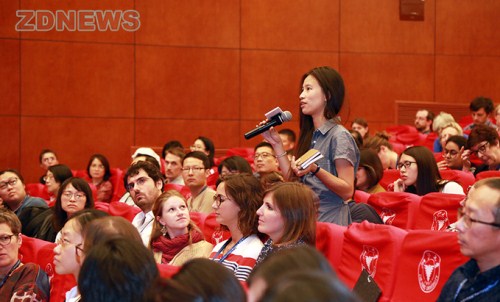 A participant asks questions at the opening ceremony of the Fourth Biennial Conference of the Association of Critical Heritage Studies in Hangzhou, Zhejiang province, on Sept 1. [Photo/zju.edu.cn]