Japanese art crafts on show at Hangzhou exhibition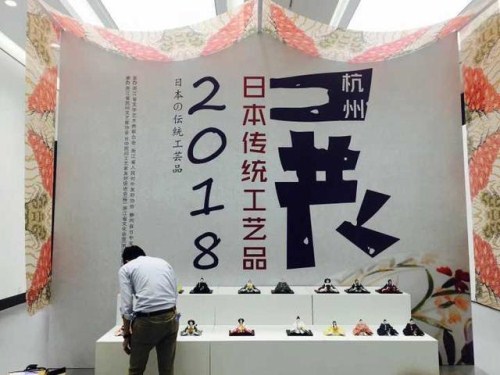 An exhibition featuring Japanese arts and crafts is held in Hangzhou, Zhejiang province, from Oct 3 to 6. [Photo/zjol.com.cn]
Thousands of Japanese arts and crafts were on display at a featured exhibition at the Zhejiang Exhibition Hall in Hangzhou, East China's Zhejiang province, from Oct 3 to 6.
The four-day exhibition, co-organized by Zhejiang province and Shizuoka prefecture in Japan, showcased over 1,000 examples of traditional Japanese art works from 35 skilled artists, including figurines, lacquerware, raden, washi, bamboo wood, porcelain, ikebana, jewelry and weaving products.
"We are glad to bring Japanese pottery and porcelain to the eastern Chinese city and share them with local people", said a Japanese official, adding that they believe cultural and art communication can help to boost mutual understanding between the Chinese and Japanese people.
Folk handicrafts reflect the common aspiration of local people and it is hoped that the exhibition can be a bridge to enhance cultural exchanges and cooperation in traditional arts and crafts between the two sides.
Last year marked the 35th anniversary of friendly relationship between Zhejiang and Shizuoka.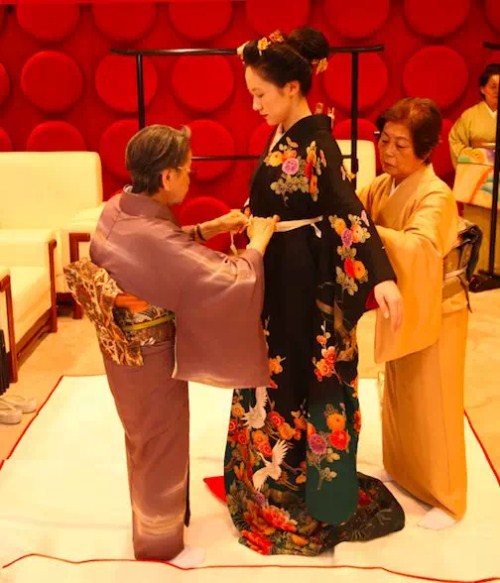 A woman dressed in kimono in an exhibition featuring Japanese arts and crafts in Hangzhou, Zhejiang province, on Oct 3. [Photo/zjol.com.cn]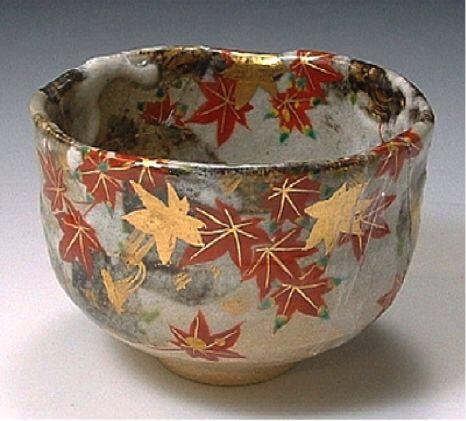 A Japanese porcelain ware is displayed at an exhibition featuring Japanese arts and crafts in Hangzhou, Zhejiang province, on Oct 3. [Photo/zjol.com.cn]