Chinese Tea Olympics set for permanent base in Hangzhou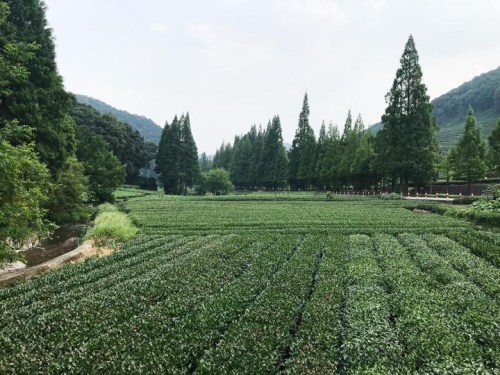 Longwu, a characteristic town famous for its tea culture, is located in the southwest of Hangzhou, Zhejiang province. [Photo/zjol.com.cn]
Longwu, a characteristic town famous for its tea culture, located in the southwest of Hangzhou, is set to be the permanent venue for the annual Chinese Tea Olympics, according to a news conference on Oct 9.
The 5th Chinese Tea Olympics, opening in the town on Dec 1, will see around 1,000 contestants from home and abroad run in five competitions covering tea making art, tea technology, tea quality, tea culture and tea fashion.
"This is the golden era for Chinese tea products in terms of output and the per capita consumption of tea leaves", said Wang Yuefei, director of the Tea Research Institute of Zhejiang University, adding that the event is expected not only to allow Chinese people to savor the charm of their own country's tea, but also demonstrate the traditional Chinese culture to foreigners.
Famous for the world-renowned Longjin Tea (Dragon Well Tea), Hangzhou boasts a rich tea culture, which has become one of the name brands for the city.
Having been successfully held since 2014, the event has attracted over 4,000 competitors from eight countries.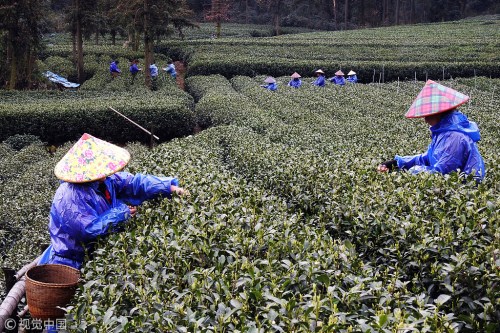 Farmers pick Longjing tea leaves at Longwu town in Hangzhou, East China's Zhejiang province. [Photo/VCG]
April 27, 2021

April 23, 2021

April 19, 2021
March 11, 2021