China-CEEC libraries union forum held in Hangzhou
| ehangzhou.gov.cn | Updated: 2018-10-24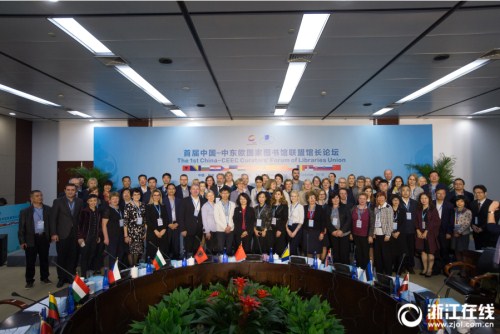 Guests pose for a group photo at the 1st China-CEEC Curators' Forum of Libraries Union in Hangzhou, Zhejiang province, on Oct 20. [Photo/zjol.com.cn]
More than 160 libraries and representative curators from China and Central and Eastern European countries (CEEC) gathered in Hangzhou, Zhejiang province, for the 1st China-CEEC Curators' Forum of Libraries Union, which was held from Oct 19 to 22.
Initiated by Hangzhou Public Library, the China-CEEC Libraries Union was launched in 2017 and constitutes of 36 libraries in 10 countries, including Poland, Lithuania, Estonia and Bulgaria.
As a non-profit organization for cultural exchanges between China and CEEC, the library union is aimed at promoting library resource sharing, cultural exchanges and technical cooperation through the cooperation of international library community.
Hangzhou Public Library was designated as the secretariat of China-CEEC libraries union at the forum.
The cooperation mechanism between China and CEEC, also known as the "16+1 cooperation mechanism", was formally established in 2012. Since then, the China-CEEC cultural partnerships have been enriched and channels of communication have been broadened.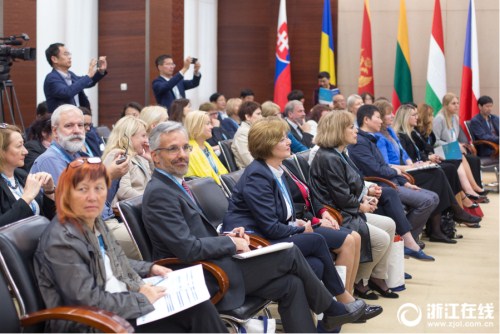 More than 160 libraries and representative officials from China and Central and Eastern European countries attend the 1st China-CEEC Curators' Forum of Libraries Union, which is held in Hangzhou, Zhejiang province from Oct 19 to 22. [Photo/zjol.com.cn]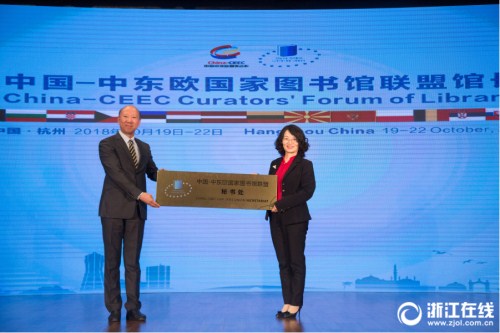 Hangzhou Public Library is designated as the secretariat of China-CEEC libraries union at the 1st China-CEEC Curators' Forum of Libraries Union, which is held in Hangzhou, Zhejiang province, from Oct 19 to 22. [Photo/zjol.com.cn]