Hangzhou stages first cultural consumption festival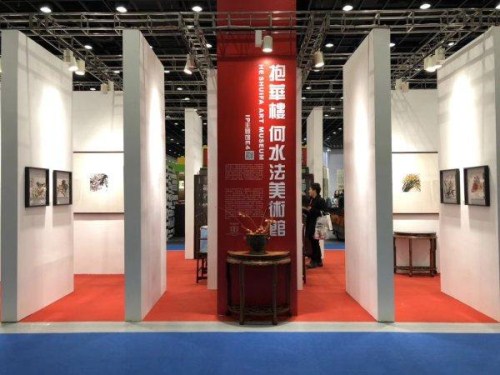 The first cultural consumption festival is held at Zhejiang Exhibition Hall of Hangzhou, Zhejiang province, from Dec 14 to 18. [Photo/zjol.com.cn]
The first cultural consumption festival, a gathering of hundreds of cultural and creative designs from China and abroad, kicked off at Zhejiang Exhibition Hall of Hangzhou, Zhejiang province, on Dec 14.
Aiming to build a platform for sharing traditional culture and stimulating cultural consumption in Hangzhou, the five-day event has four exhibition areas featuring a treasure house of paintings, calligraphies, copper carvings, ceramics and jades from across the country.
Cultural and creative products from the Palace Museum and Hangzhou-based Xiling Seal Art Society, along with toys made by Danish toymaker Lego, are on display.
Hangzhou is a city richly infused with cultural heritage, and the cultural feast is expected to further promote the cultural and creative industry of the city by creating a favorable environment for stimulating cultural consumption, said Chen Zhenlian, president of the festival.
Aside from the exhibitions, a wide range of experiential activities are also available, including hands-on activities and art courses.
The festival lasts until Dec 18.