Hangzhou advances 'sponge city' construction
| ehangzhou.gov.cn | Updated: 2019-04-18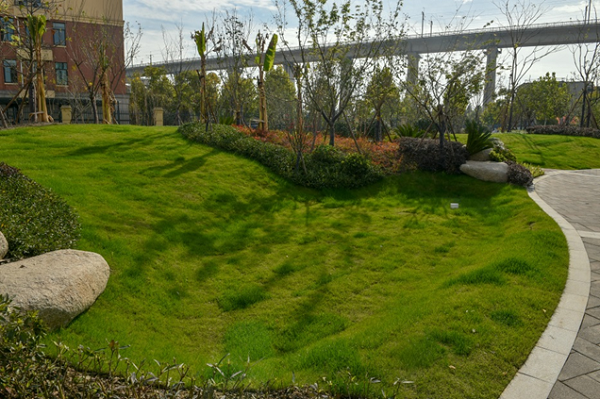 A sponge city park in Jianggan district of Hangzhou, Zhejiang province [Photo/zjol.com.cn]
Hangzhou, capital of East China's Zhejiang province, will step up efforts to transform itself into a "sponge city", according to the Hangzhou Municipal Commission of Urban-Rural Development on April 15.
The Sponge City Initiative, which started in 2015, is an environmentally-friendly concept that uses urban planning and technology to allow cities to absorb, store and release water like a sponge through the efficient use of water resources, which can prevent both flooding and droughts.
According to the plan, this year the city will begin work on 100 major projects and renovate 38 rivers, covering a total construction area of 30 square kilometers.
These projects include the improvement of sewage systems, landscape planting, road pavement, and the restoration of old communities. The construction of green roofs, greenbelts, permeable pavement, and rainwater gardens are also high on the agenda.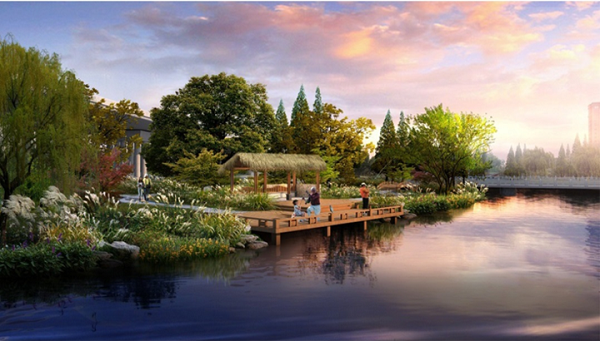 A design sketch of the greenways along the river in Hangzhou [Photo/zjol.com.cn]