Hangzhou to host 2021 Asian Athletics Championships
| ehangzhou.gov.cn | Updated: 2019-04-30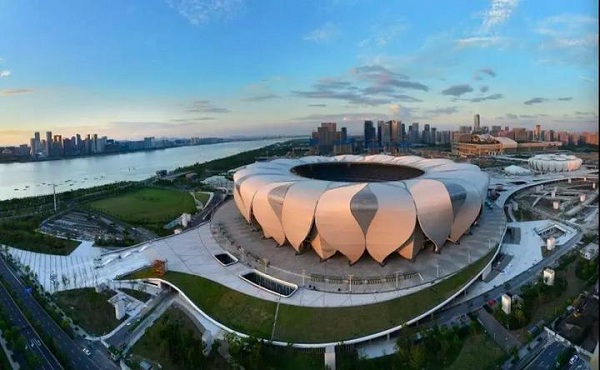 Hangzhou Olympic Sports Center, the main venue for the 2021 Asian Athletics Championships in Hangzhou, Zhejiang province [Photo/zjol.com.cn]
Hangzhou, capital city of East China's Zhejiang province, will host the 2021 Asian Athletics Championships, the organizing committee announced at the closing ceremony of the 2019 Asian Athletics Championships in Doha, Qatar, on April 25.
The championships will be held in June 2021 at the Hangzhou Olympic Sports Center.
The Hangzhou Asian Games Organizing Committee (HAGOC) submitted their application at the end of 2017 and underwent a six month review process before being accepted, said Zhong Hangwei, an official from HAGOC, adding that hosting a high-level Asian athletic event will help prepare the city for the 19th Asian Games Hangzhou 2022.
"This is a double blessing for the Zhejiang track and field team, which earned three out of nine gold medals for China at the four-day competition in Doha," said Xie Jianhui, vice director of the track and field department of Zhejiang College of Sports.
Hangzhou is the best choice to host the 2021 Asian Athletics Championships, as it is not only competitive economically and athletically, but also has an abundance of experience in staging international and Asian sports competitions, according to Zhong.
Hangzhou was the host of the 14th FINA World Swimming Championships in 2018, as well as the Asian Indoor Athletics Championships in 2012 and 2014.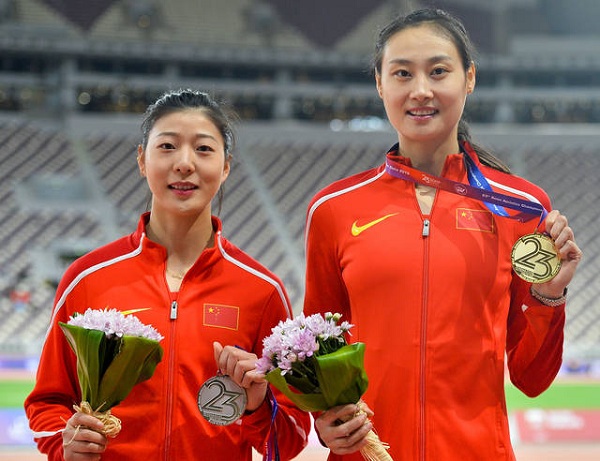 Li Ling (right) and Xu Huiqin (left) from Zhejiang province take home gold and silver, respectively, for women's pole vault at the 2019 Asian Athletics Championships in Doha, Qatar. [Photo/Xinhua]