Hangzhou launches traditional crafts workstation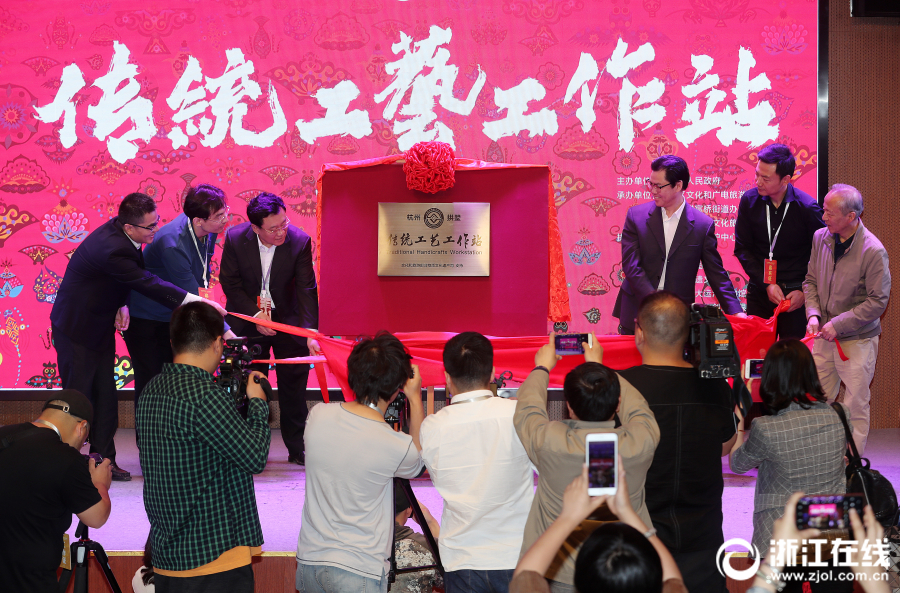 The unveiling ceremony of the Hangzhou Traditional Handicrafts Workstation is held in Gongshu district of Hangzhou, Zhejiang province, on May 6. [Photo/zjol.com.cn]
A workstation featuring Chinese traditional handicrafts recently launched in Gongshu district of Hangzhou, Zhejiang province, held its unveiling ceremony on May 6.
As the fourth of its kind in China, the workstation is designed to promote the transformation and upgrading of traditional handicrafts by organizing regular crafts markets, cultivating intangible cultural heritage companies and establishing traditional crafts alliances.
Talking about landing in Gongshu, Ye Jing, vice president of the Zhejiang Provincial Department of Cultural and Tourism, believes that the district is rich in the intangible cultural resources that form an important part of Grand Canal culture.
"To date, we have established alliances with 11 professional institutions, including Zhejiang University City College and Xiling Seal Engraver's Society," said Wang Shuping, deputy head of Gongshu district.
He hopes that the workstation will serve as a platform to attract a group of cultural inheritors and high-level talents from all walks of life and contribute to the construction of the Grand Canal cultural belt.