Hangzhou adds new economic development zone
| ehangzhou.gov.cn | Updated: 2019-05-17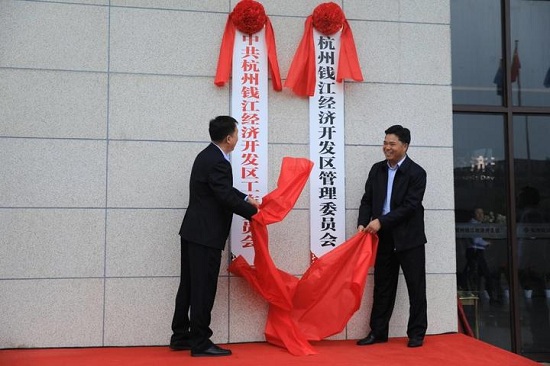 The Hangzhou Qiantang Economic Development Zone is unveiled in Hangzhou, Zhejiang province, on May 15. [Photo/zjol.com.cn]
Hangzhou Qiantang Economic Development Zone, a provincial-level development zone was established in Hangzhou, Zhejiang province, on May 15, local media reported.
Located in Yuhang district of Hangzhou, the 56.94-square-kilometer zone focuses on intelligent manufacturing with new equipment, new energy, and new materials as its three core industries.
Six industrial parks involving the advanced equipment manufacturing industry, the comprehensive manufacturing industry, the high-tech industry, modern trade, leisure resorts, and ecological agriculture are planned.
As one of the five industrial platforms in Yuhang district, the development zone marks an effort to advance industrial upgrading and transformation in Yuhang.
The development zone will take the opportunity to strive for high-quality innovative development by focusing on core industries and cultivating innovative enterprises, said Yao Wenhua, an official from the newly-established zone.
With competitive advantages in geography, talent, policy and technology, the zone is now home to a batch of well-developed companies with great market potential, including the Alibaba data center, Cainiao Logistics, and Nanfang Zhongjin Environment Co Ltd.
Up to now, it has gathered 111 industrial enterprises, including 57 national high-tech enterprises and 33 companies valued over 100 million yuan ($14.54 million), with the total output of industries above the designated scale hitting 17.3 billion yuan.
It is estimated that by the end of 2021, Hangzhou Qianjiang Economic Development Zone will gather 200 industrial enterprises above the designated scale and achieve an industrial output value of 30 billion yuan.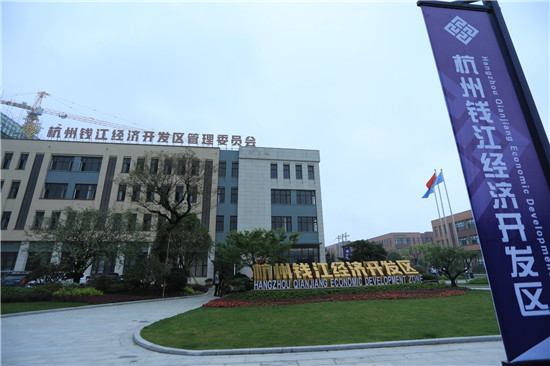 The Hangzhou Qiantang Economic Development Zone, covering an area of 56.94 square kilometers, is located in Yuhang district of Hangzhou. [Photo/china.com.cn]