Hangzhou, Mexico bolster co-op in scientific and technological innovation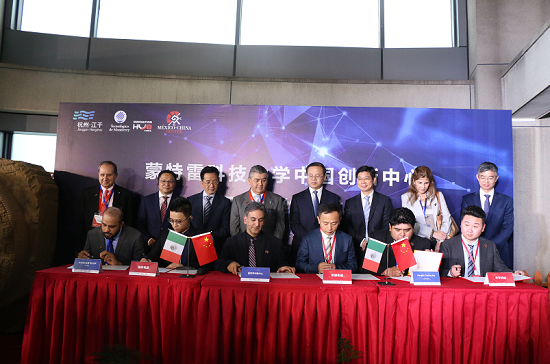 The signing ceremony of China-Mexico projects is held in Hangzhou, Zhejiang province, on May 16. [Photo/zjol.com.cn]
A Chinese technological innovation hub jointly developed by Tecnológico de Monterrey, Mexico and the state government of Nuevo León was launched in Hangzhou, East China's Zhejiang province, on May 16.
As the only collaborative Mexican government-university venture in China, the cross-border platform, located in Jianggan district, is designed to be a demonstration base for China-Mexico cooperation in science, technology and culture by introducing cutting-edge technologies and scientific resources from Mexico and attracting high-caliber talents.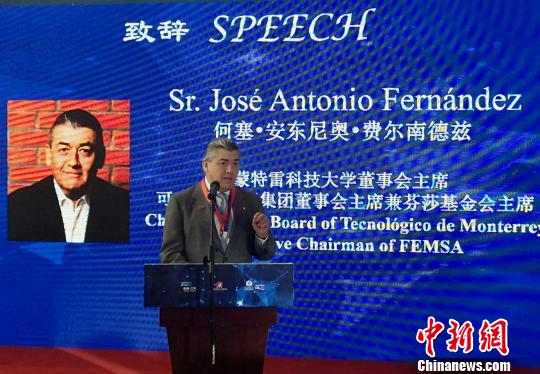 José Antonio Fernández, chairman of board of Tecnológico de Monterrey addresses the launching ceremony of the innovation hub in Hangzhou, Zhejiang province, on May 16. [Photo/chinanews.com.cn]
"We will scout technology and business partners for Mexican professors and promote the industrialization of Mexican advantageous and patent technologies in China," said José Antonio Fernández, chairman of Tecnológico de Monterrey.
Three scientific research projects between China and Mexico were signed at the ceremony.
"Tecnológico de Monterrey is one of the largest private universities in Latin America, while Zhejiang province is a highland for entrepreneurship and innovation," said Arturo Molina Gutiérrez, vice-president of Research and Technology Transfer at the Tecnológico de Monterrey, adding that the university has been longing to seek partnership and establish a world-class innovation center with Zhejiang to enhance talent and technological exchanges.
The newly-established center is now home to 10 projects and more than 60 Mexican professors who intend to develop in China.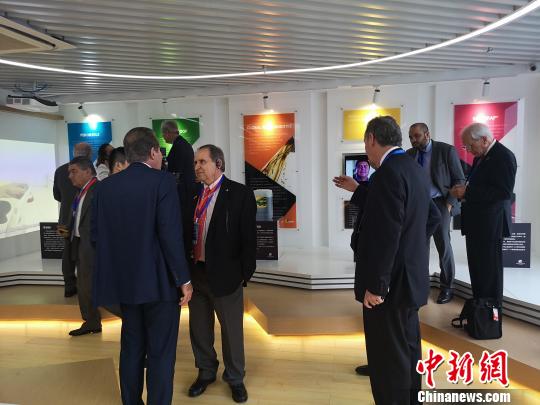 Chinese and Mexican guests exchange views at the launching ceremony of the innovation hub in Hangzhou, Zhejiang province, on May 16. [Photo/chinanews.com.cn]