Hangzhou cashes in during National Day holiday
| ehangzhou.gov.cn | Updated: 2019-10-08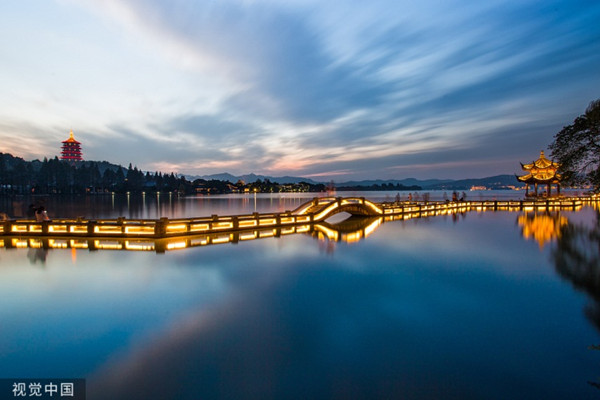 A bridge snakes its way through West Lake in Hangzhou, capital of Zhejiang province. [Photo/VCG]
The city of Hangzhou received a record number of tourists during the National Day holiday, according to a local media report.
Statistics showed that the city received 18.95 million tourists during the seven-day holiday, a year-on-year increase of 6.7 percent.
The city's tourism revenue during the holiday reached 16 billion yuan ($2.24 billion), a year-on-year increase of 6.02 percent.
The three 5A-level scenic spots in Hangzhou – West Lake, Xixi Wetland and the Qiandao Lake – attracted 3.63 million, 0.19 million and 0.13 million tourists respectively.
Officials said that the number of visitors from other cities who traveled to Hangzhou over the holiday was 11.86 million, an increase of 4.13 percent over the same period of last year.
The Archaeological Ruins of Liangzhu City, which was added to the UNESCO World Heritage list on July 6, proved popular among tourists, with Liangzhu Park and Liangzhu Museum receiving a total of 0.11 million visitors.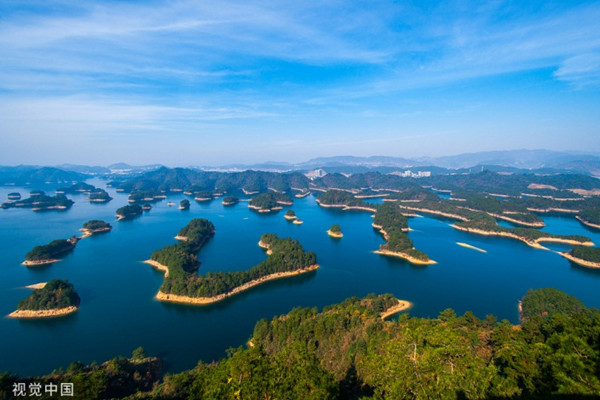 Picturesque scenery of Qiandao Lake, or Thousand-Island Lake, in Chun'an county of Hangzhou, East China's Zhejiang province. With 1,078 islands, Qiandao Lake is a famous spot for sightseeing in China. [Photo/VCG]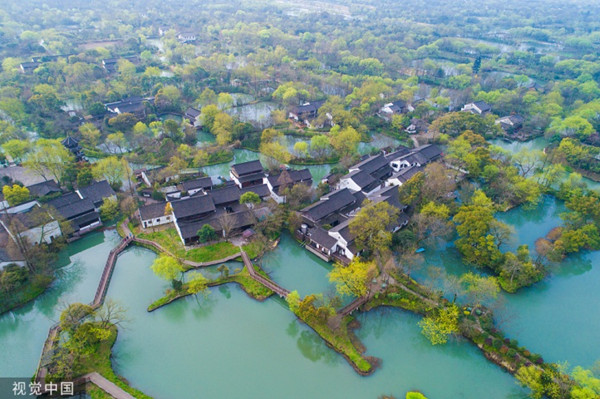 Xixi Wetland, a 5A-level scenic spot in Hangzhou, capital of Zhejiang province [Photo/VCG]