Media cooperation and communication receive global attention
| ehangzhou.gov.cn | Updated: 2019-10-12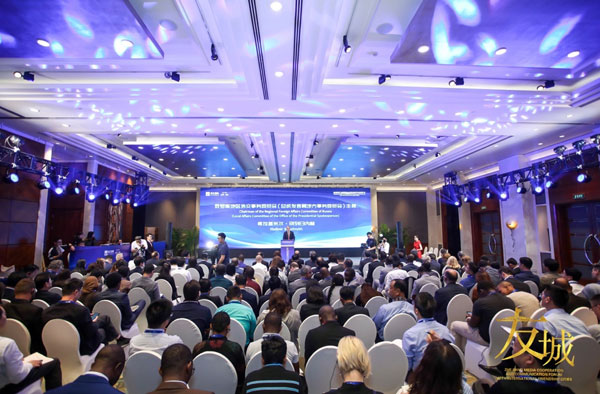 The first Zhejiang Media Cooperation and Communication Forum with International Friendship Cities opens in Hangzhou, Zhejiang on Oct 11. [Photo provided to chinadaily.com.cn]
A top publicity official in East China's Zhejiang province called for sharing experiences, boosting cooperation and deepening mutual understanding between media outlets from the province and its international friendship cities.
Zhu Guoxian, director of Zhejiang's publicity department, made the remarks in an address to the Zhejiang Media Cooperation and Communication Forum with International Friendship Cities, which opened on Friday afternoon in Hangzhou, capital of Zhejiang, and will last until Oct 14.
Around 120 media representatives and experts from 67 countries are attending the forum to discuss the opportunities, challenges and responsibilities of media in today's world and seek further exchanges and cooperation.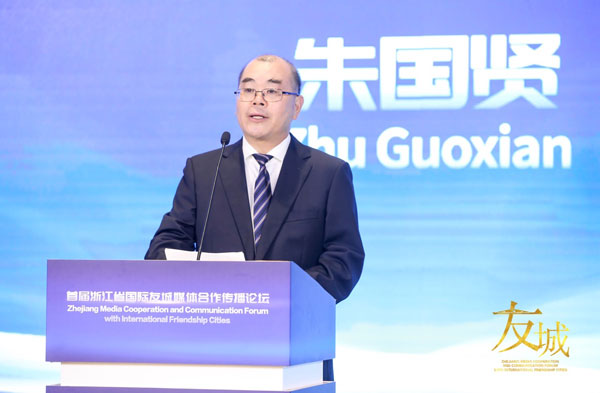 Zhu Guoxian, member of the Standing Committee of the CPC Zhejiang Provincial Committee and director of Zhejiang's publicity department, addresses the forum in Hangzhou on Oct 11. [Photo provided to chinadaily.com.cn]
Zhu said the ties among friendship cities form an important part of countries' international relations. Strengthening media cooperation and communication is vital for the improvement of people-to-people connections and will lead to more mutual benefits.
Gert Grobler, a senior diplomat from South Africa, noted that creating goodwill, mutual respect, understanding and a shared common destiny is imperative in an increasingly integrated and interdependent world. He said the forum is significant as it allows people "to engage, to discuss, to look at the world through a different lens".