Conference held in Tonglu to discuss biomedicine growth
| ehangzhou.gov.cn | Updated: 2020-01-13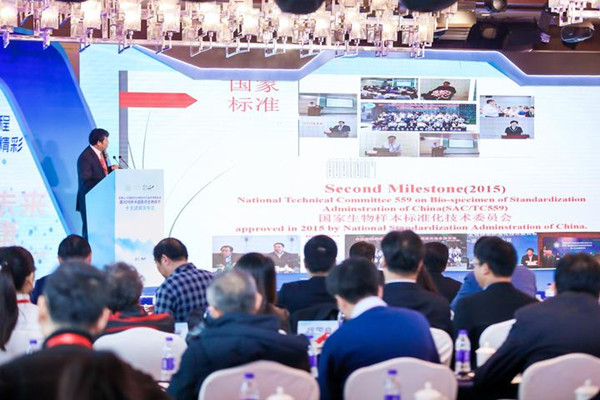 A representative delivers a speech on biotechnology during a medicinal technology-themed conference held in Tonglu from Jan 9 to 11. [Photo/zj.zjol.com.cn]
A conference consisting of a number of experts, investors, and entrepreneurs was held in Tonglu county, Hangzhou, from Jan 9 to 11 to reveal China's top 10 achievements in medical biotechnology in 2019 and to discuss how to promote China's medical biotechnology in the future.
The event was sponsored by the China Medicinal Biotech Association and the journal Chinese Medicinal Biotechnology. It was hosted by the Tonglu government.
This year's event featured a project roadshow and matchmaking salon, the first time such activities have been included in the event since its launch in 2015.
The two new events allowed experts to introduce their projects to potential investors and partners.
More than 200 representatives from well-known Chinese research institutions, companies, and financial institutions attended the conference.
China's top 10 medicinal biotechnical achievements were selected from among 20 candidates based on an anonymous vote.
Moving forward, Tonglu plans to intensify efforts to develop its life science and health industries and promote the development of its National Life Science Industry Pilot Area.