Hangzhou issues list of demonstration communities for waste sorting
| ehangzhou.gov.cn | Updated: 2020-01-16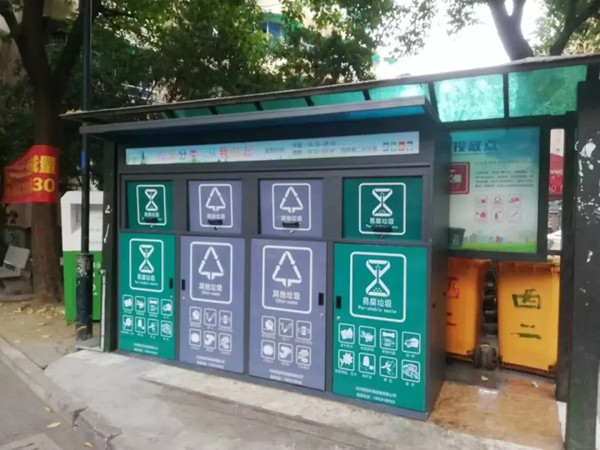 A waste sorting station in Hangzhou [Photo/WeChat account: hzfbwx]
A list of 205 residential communities was recently released by the Hangzhou government to recognize the progress they made in waste sorting in 2019.
To date, 60 residential communities have been recognized as provincial demonstration communities for waste sorting, while 409 have been recognized as municipal demonstration communities.
Last year, Hangzhou initiated a campaign calling upon its residents to sort their household waste, a strategy which has proved effective.
More than 95 percent of areas in urban Hangzhou began classifying household waste as its own category of waste.
In order to be listed as a demonstration unit for waste sorting, a residential community must first undergo a review process to determine how accurately residents are sorting their garbage, how effective the community's promotional waste sorting activities are, whether the sorted waste remains sorted during the transportation process, and more.
Waste sorting has now become a part of daily life among Hangzhou residents, and moving forward, the city plans to continue improving its waste sorting practices.