Hangzhou receives 200 million tourists in 2019
| ehangzhou.gov.cn | Updated: 2020-01-16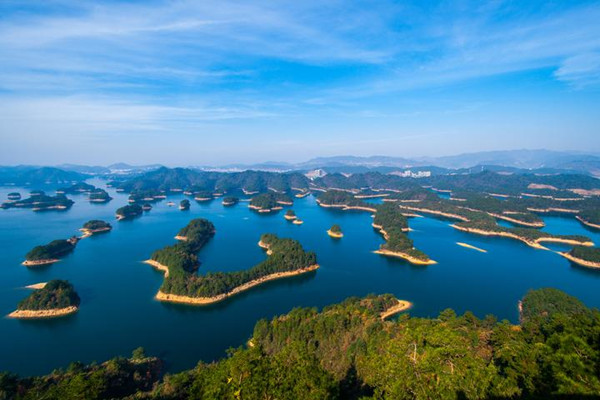 Thousand-Island Lake in Chun'an county in Hangzhou [Photo/VCG]
Hangzhou received more than 202.76 million tourists in 2019, an increase of nearly 10 percent year on year, according to a report released by the Hangzhou Municipal Culture, Radio, Television and Tourism Bureau on Jan 15.
According to the report, the city brought in 420 billion yuan ($60.98 billion) in tourism revenue over the past year, a year-on-year increase of 18 percent.
The tourism revenue in foreign exchange was around $800 million, representing a year-on-year increase of eight percent.
Chinese tourists visiting Hangzhou spent an average of 2.91 days in the city and spent an average of 1,878 yuan.
Hangzhou's districts and counties saw a boom in tourism over the past year. Xiaoshan became the most popular district in the city in terms of the number of tourists staying overnight.
Tonglu county received 20 percent more tourists in 2019 than it did last year, making it the fastest growing county in the city in this respect.
The most popular weekend scenic area in Hangzhou, excluding those in urban areas, was Fuyang Safari Park.
The most popular scenic spots in Hangzhou change with the seasons. Hangzhou Songcheng Park, Hangzhou Amusement Land, Thousand-Island Lake and Waitongwu village were the most popular spots in spring, summer, autumn and winter, respectively, excluding the ever-popular West Lake.
According to statistics released by Meituan.com, a multifunctional service platform, the number of tourists in Hangzhou who spent money at night accounted for 46 percent of the total, ranking first among Chinese cities.
Apart from the Chinese mainland, Taiwan, Hong Kong, South Korea and the United States were the four largest sources of tourists to Hangzhou in 2019.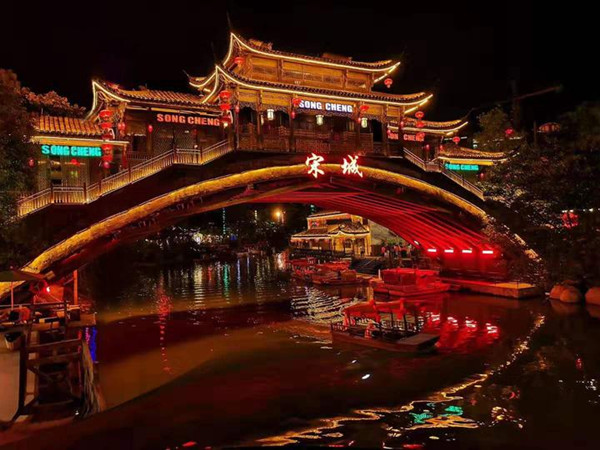 Hangzhou Songcheng Park at night [Photo/zj.zjol.com.cn]