Hangzhou to mail textbooks to students
| ehangzhou.gov.cn | Updated: 2020-02-13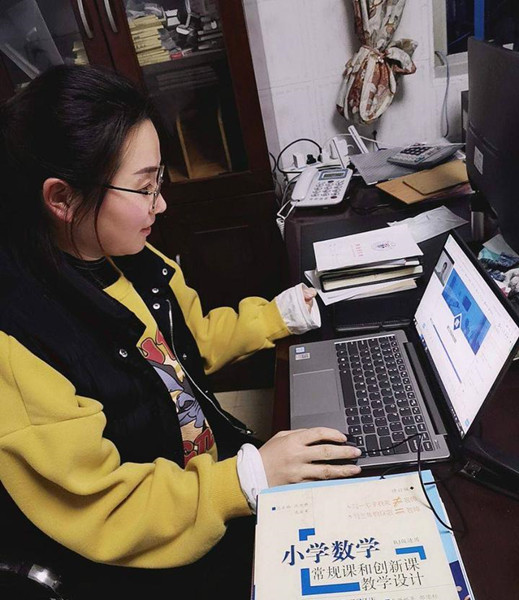 A teacher works remotely in Hangzhou. [Photo/zj.zjol.com.cn]
Hangzhou middle and primary schools will mail textbooks for the new semester so that students can study at home during the epidemic, according to a recent announcement by local education authorities.
Jiang Feng, deputy director of the Hangzhou education bureau, said that some students will receive their textbooks within the week.
Jiang added that those who don't receive the textbooks within the week shouldn't worry, because the textbooks will not start being used for a while and e-textbooks are also available.
In order to ensure the safety of students, Hangzhou chose to delay the start of school and ordered students to stay at home and study online.
Hangzhou now has more than 1.2 million middle and primary school students and nearly 100,000 teachers. In order to avoid slow internet due to increased traffic, the Hangzhou education authority is currently working with technical departments to deal with the situation.
To help solve the issue, Hangzhou education authorities have invited prominent teachers to record lectures in advance and allow students to watch them online.
Officials from the local education bureau said that studying at home is a good opportunity for students to improve their self-study ability, and that the duration of the study-at-home period would depend on the epidemic situation.
"We hope that parents can work with schools and teachers during this challenging period," an official from the Hangzhou education bureau said.
"We need to prepare ourselves for a 'protracted war'", he added.