Hangzhou Future Sci-Tech City signs 8 major projects online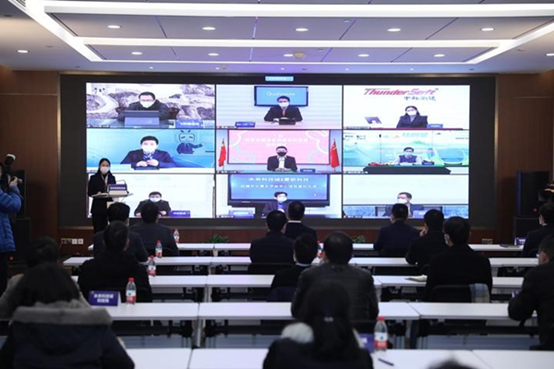 A total of eight major projects are introduced at the Hangzhou Future Sci-Tech City at an online signing ceremony held in the sci-tech city on March 4. [Photo/zj.zjol.com.cn]

A total of eight major projects were introduced at the Hangzhou Future Sci-Tech City at an online signing ceremony held in the sci-tech city on March 4.
The projects focus on digital economy, biomedicine, financial technology, culture, and entertainment, with their investment totaling more than 4 billion yuan ($575 million).
The signing ceremony also saw the sci-tech city introduce a number of fund organizations, which will bring in over 10 billion funds.
Fu Yong, director of the business attraction bureau of the organizing committee of the Hangzhou Future Sci-Tech City, said that the city had never stopped working to attract business investment amid the epidemic.
While working to prevent and control the coronavirus, the sci-tech city maintained close contact with investors and moved the business attraction process onto the internet, she added.
According to Fu, delegations from the sci-tech city traveled to Beijing and Shanghai to negotiate with investors one by one.
"Moving forward, we will continue to improve our services for companies regarding registration, approval procedures, and office site selection," said Fu.