Hangzhou High-Tech Zone looks to attract more investment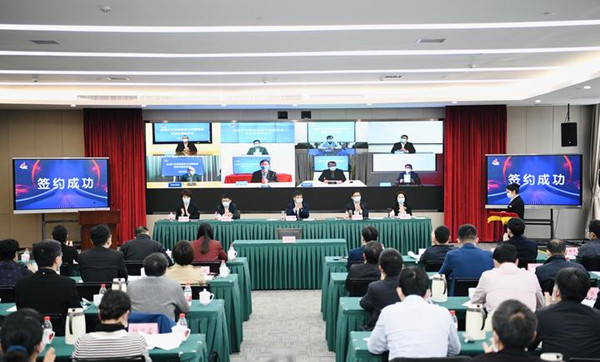 A number of projects are signed at a meeting to attract investment in the Hangzhou High-Tech Zone (Binjiang) on March 18. [Photo/zj.zjol.com.cn]
The Hangzhou High-Tech Zone (Binjiang) aims to attract 32.08 billion yuan ($4.52 billion) in fixed asset investments in 2020, a 10 percent increase year on year, according to an announcement made at a meeting in the high-tech zone on March 18.
During the meeting, officials said that the zone will also optimize its investment structure, aiming to realize a 10 percent year-on-year increase in industrial and high-tech industrial investment.
On March 17, 10 investment projects worth 45.3 billion yuan were signed at the Hangzhou High-Tech Zone (Binjiang) – Fuyang Special Cooperation Area.
On March 18, eight projects worth 7.65 billion yuan were signed online.
The projects focus on the production of medical facilities and research on financial technology and internet of things.
The high-tech zone has always strongly emphasized the importance of investment. It will continue to pursue innovation-driven development and attract more promising technological projects.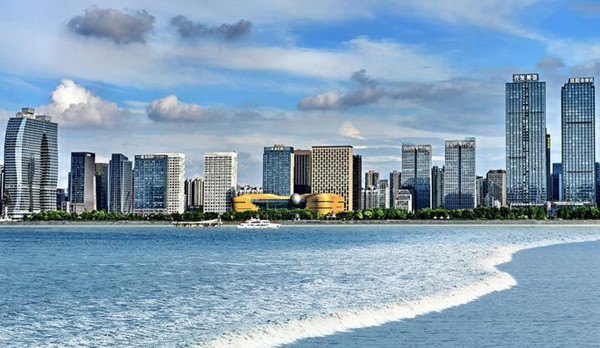 Hangzhou High-Tech Zone [Photo/zj.zjol.com.cn]
April 27, 2021

April 23, 2021

April 19, 2021
March 11, 2021