A-level scenic spots in Tonglu open to visitors for free
| ehangzhou.gov.cn | Updated: 2020-03-26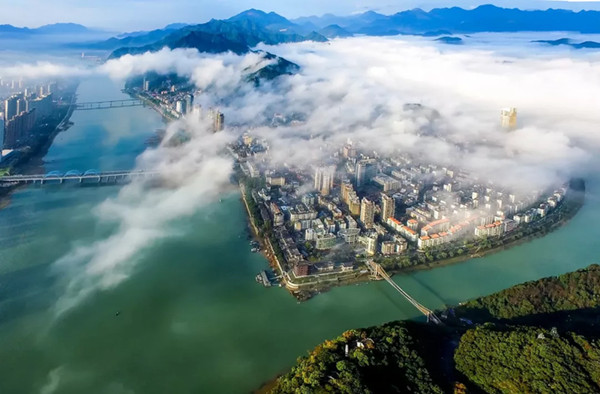 An aerial view of Tonglu county in Hangzhou, capital of eastern China's Zhejiang province [Photo/zj.zjol.com.cn]
Visitors who hold green heath codes can now visit all A-level scenic spots in Tonglu county, Hangzhou, for free before May 1, according to a recent announcement made by the local tourism authority in Tonglu.
Tonglu has launched three new policies related to scenic spots. One policy states that medics from across the country are exempt from all charges when visiting all scenic areas in the county until Dec 31, 2020. Medics must present proof that they are in the medical field to take advantage of the policy.
The policies also state that green code holders will receive a 50 percent discount on hotels in Tonglu before May 1.
If you are interested in visiting Tonglu, please scan the following QR code and fill in your personal information.