2 major museums in Zhejiang reopen
| ehangzhou.gov.cn | Updated: 2020-03-26
Zhejiang Provincial Museum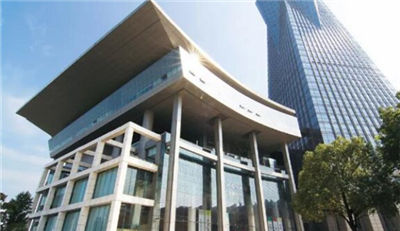 Zhejiang Provincial Museum Wulin Branch [Photo/zj.zjol.com]
Description: Zhejiang Provincial Museum is the largest comprehensive museum in Zhejiang. It houses more than 100,000 cultural relics and covers an area of over 40,000 square meters.
Location: No 25 Gushan Road, Xihu district, Hangzhou
Notes:
1. Hours: 9:00 to 17:00 from Tuesday to Sunday. No entry after 16:30. Closed on Mondays (except on state holidays).
2. Open venues: Yuedi Changge exhibition hall, Floor 1, and Qianjiangchao exhibition hall, Floor 2, in Wulin Branch. Other areas remain closed.
3. Reservations: Visitors must make a reservation on WeChat (ID: zjmuseum, or zimuseumV). Reservations for up to four persons can be made per WeChat ID. Real-name authentication is required.
4. The museum accepts no more than 800 visitors (including children) per day. The reception times are set as follows. Please come at the time you have booked.
9:00 - 11:00, 200 visitors
11:00 - 13:00, 200 visitors
13:00 - 15:00, 200 visitors
15:00 - 16:30, 200 visitors
5. Show your ID card before entering the museum and have your temperature taken. Those who have a fever, cough, unqualified health codes, or are not wearing face masks are not allowed to enter.
6. Wear face masks during your visit and maintain a distance of at least 1.5 meters from others. Limit your visit to within one hour to avoid congestion.
7. Group reservations, volunteer services, educational activities, tour guide services, luggage services and interactive devices are not available.
8. Any changes will be published on the museum's official website (http://www.zhejiangmuseum.com/zjbwg/en/en.html ) or WeChat. Dial 0571-87971177 if you have any questions.