Hangzhou High-Tech Zone teams up with Fuyang to boost manufacturing industry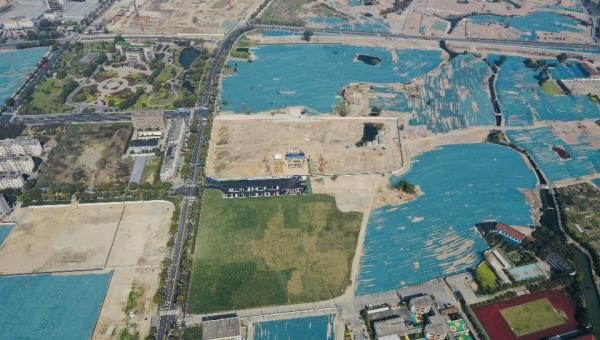 An aerial view of the special cooperation area of the Hangzhou High-Tech Zone (Binjiang) and Fuyang district [Photo/zj.zjol.com.cn]
Great progress has been made at the special cooperation area of the Hangzhou High-Tech Zone (Binjiang) and Fuyang district in Hangzhou since the area was unveiled on Aug 28 last year.
On March 17, three new manufacturing projects and seven basic infrastructure construction projects broke ground in the area. Four new projects were also signed at the construction site.
The area, as one of China's three special cooperation areas, was an attempt by the Zhejiang and Hangzhou governments to boost the coordinated development of the Yangtze River Delta region.
The special area covers 5.8 square kilometers and is 20 km away from Binjiang district and a 5-minute drive from urban Hangzhou.
According to Tan Jianjun, deputy director of the management committee of the special area, the Hangzhou High-Tech Zone (Binjiang) only covers 73 square meters, which isn't large enough to support the high-tech zone's ambitious plans to build itself into a world-class high-tech industrial park.
For Fuyang district, the special area will provide opportunities to attract high-tech industries and accelerate the district's economic development, said Zhu Dangqi, Party secretary of Fuyang district.
He went on to say that the founding of the area will help with its economic transformation and lay a solid foundation for promoting the growth of the new manufacturing industry.
April 27, 2021

April 23, 2021

April 19, 2021
March 11, 2021