Hangzhou holds innovation competition for overseas talent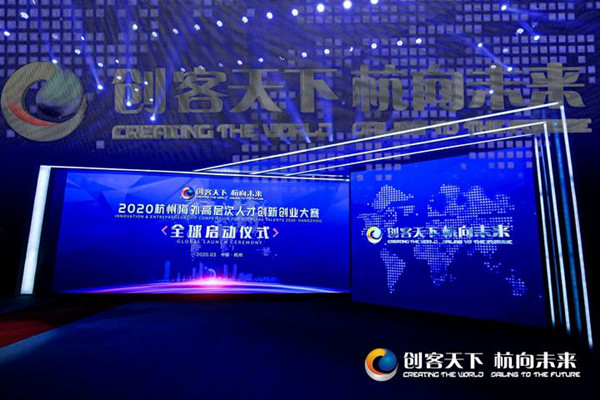 The 2020 Innovation and Entrepreneurship Competition for Overseas Talent is held in Hangzhou, capital of East China's Zhejiang province, on March 31. [Photo/zj.zjol.com.cn]
The 2020 Innovation and Entrepreneurship Competition for Overseas Talent officially began in Hangzhou, capital of East China's Zhejiang province, on March 31.
The competition was first held in 2015 and has been held every year for the past five years. It has attracted talent from over 20 countries, who have brought with them more than 4,000 projects.
129 projects involved in the competition have started operating in Hangzhou. They have a combined registered capital of 1.01 billion yuan ($143 million).
The projects have managed to attract a lot of talent from China and abroad, contributing to local economic growth.
First, second, and third place, as well as the winners of the excellence award, will receive 200,000 yuan, 100,000 yuan, 50,000 yuan, and 20,000 yuan, respectively.
The winning projects will receive up to 5 million yuan in subsidies if they set up operations in Hangzhou.
People interested in the event can submit their application at the Hangzhou overseas talent website.