Number of national high-tech companies in Yuhang reaches new high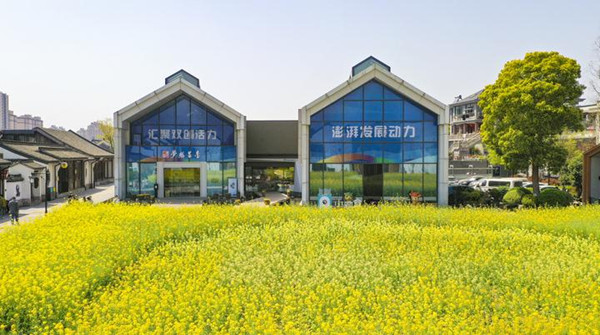 Dream Town in Yuhang district, Hangzhou, capital of East China's Zhejiang province [Photo/zj.zjol.com.cn]
A total of 588 new companies in Yuhang district, Hangzhou, were recognized by the Ministry of Science and Technology as national high-tech companies, bringing the total number of such companies in the district to 1,194, according to an announcement made by the government of Yuhang on April 3.
Officials from the Yuhang science and technology bureau said that the achievement was thanks to Yuhang's initiative to optimize its industrial structure and improve regional competiveness by promoting technological innovation.
Tang Xiaohong, chairman of Hangzhou Golden Sun Autoparts Co Ltd, was pleased at his company's inclusion on the list of nationally recognized high-tech companies.
Tang said that his company has consistently emphasized the development of independent research capabilities, adding that the company's research budget is equal to five percent of its total annual revenue.
The company's investment in scientific research seems to have paid off, as several of its innovations have been patented both in China and abroad.
In addition to Hangzhou Golden Sun Autoparts Co Ltd, 444 other companies in Yuhang district were recognized as national high-tech companies.
A top official from the Yuhang science and technology bureau said that the district has made strong efforts to streamline application and approval procedures for companies vying for the title.
The official added that Yuhang provided financial support for companies pursuing technological innovation, and in 2019, the district offered 131 million yuan ($18.56 million) in subsidies to 500 companies to help them carry out scientific research.
In 2020, Yuhang plans to continue honing its innovative capabilities by providing more financial support to help companies conduct research. It aims to cultivate more than 390 national high-tech companies and increase research expenditures to higher than 4.14 percent of the district's GDP.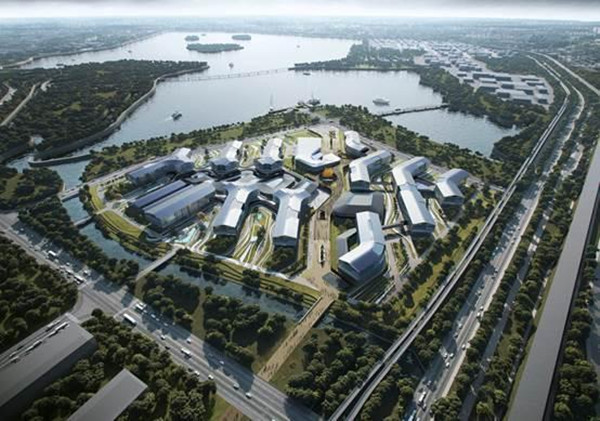 A rendering of the Damo Academy of Alibaba, a research institute in Yuhang district, Hangzhou, capital of East China's Zhejiang province [Photo/zj.zjol.com.cn]