Baitaling Community in Nanxing subdistrict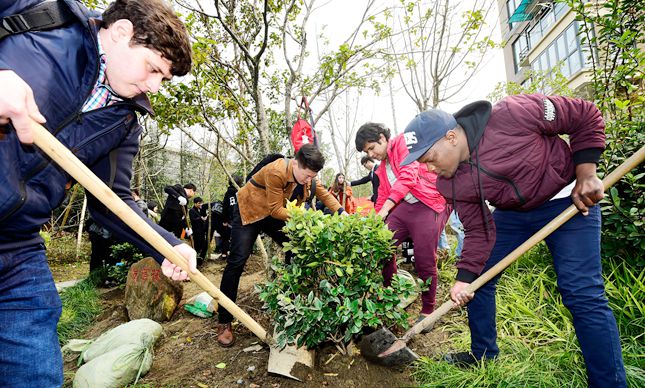 Located beside the Qiantang River, the Baitaling Community governs a 1.11-square-kilometer area, which borders the Fuxing Avenue in the east, Zhejiang-Jiangxi Railway in the west, Jiaozi lane in the north and Qianjiang Bridge in the south. It has 4,079 residents in 1,569 households.
The community is named after Baita, a pagoda built in the Wuyue Kingdom in the Five Dynasties and Ten Kingdoms period (907-960). The simple and honest residents show respect and kindness to each other. They uphold the harmonious relationship of life and nature, and feel themselves a part of the culture and history of the region.
With the efforts of both local governments and residents, the community has built its own brand of cultural activities and various facilities, such as a 1,200-square-meter fitness center, a reading room measuring over 100 sq m, a gym of about 100 sq m with all kinds of fitness and massage equipment, a 100 sq m leisure service center for senior residents, a multi-functional hall and an 80-sq-m entertainment room.
The library has more than 2,000 books and 10 kinds of publications, providing a good choice for locals to enjoy leisure time and relaxation.
Address: No 6, Lanxiang Lane, Nanxing subdistrict, Shangcheng district
Tel: +86-571-86586837
April 27, 2021

April 23, 2021

April 19, 2021
March 11, 2021