Xiling Seal Club
| ehangzhou.gov.cn | Updated: 2020-04-15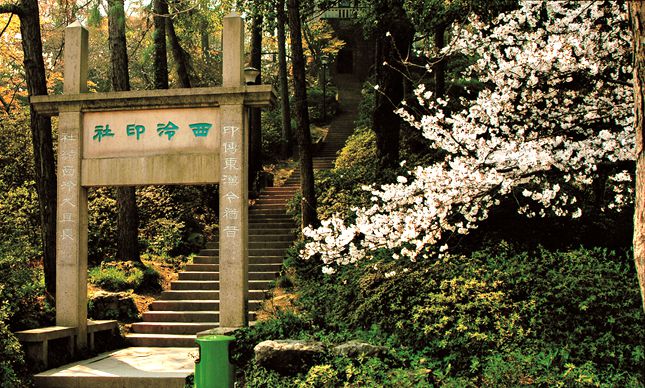 Xingling Seal Club, founded in 1904 of the Qing Dynasty (1644-1911), is the oldest artistic club specializing in seal carving, and it enjoys high reputation around the world. It is a window for foreign friends to learn about seal culture in Hangzhou city.
The club is honored as "World's Most Famous Club" and was included in the first batch of national intangible cultural heritages. Its site on Gushan Mount is also a key part of World Cultural Heritage West Lake.
The club is a model of mountainous garden in South China style. Buildings of the Qing Dynasty and Ming Dynasty (1368-1644) scatter around the club and inscriptions on stones can be found everywhere, creating an elegant and tranquil atmosphere.
Visitors to the club can not only enjoy the cultural and natural landscapes, but also take part in artistic interaction activities, such as carving seals, learning paintings and calligraphy, and making seal ink. Visiting delegations from all over the world can book for the above art projects according to their needs.
Address: Gushan Road No 31
Contact persons: Deng Jing, Hong Bingzhan
Tel: +86-0571-85812985, +86-13355788822