Hangzhou No 2 High School of Zhejiang Province
| ehangzhou.gov.cn | Updated: 2020-04-15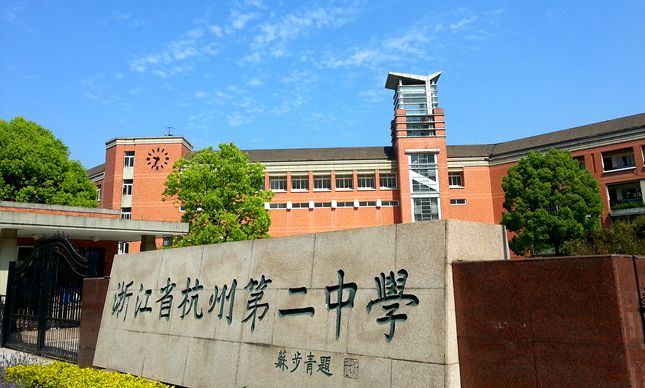 Hangzhou No 2 High School of Zhejiang Province, founded in 1899, is one of the earliest modern schools in Hangzhou city. It always practices the motto "determined, effort, for the public" proposed by former Principal Coching Chu.
Adhering to the principle of "teaching students in accordance with their aptitude", the school is committed to providing high-level education for students and has achieved outstanding results. It has won a total of 11 gold medals at International Physics, Chemistry, Biology and Informatics Olympiads. In recent years, about 40 students from the school have been enrolled by Peking University and Tsinghua University each year. The school has 35 societies and 13 sports clubs.
With its outstanding performance, Hangzhou No 2 High School was honored as a key provincial middle school in Zhejiang, a provincial model high school and national civilized unit. It also won the titles of "Spiritual Civilization Advanced Unit" and "National Education Advanced Unit". In 2013, the school ranked fifth on the list of Chinese high schools as assessed by the China Branch of the Washington DC Research Center.
Address: Dongxin Avenue No 76, Binjiang District, Hangzhou City
Contact Persons: Shang Ke, Jiang Qiji
Tel: +86-13306522052, +86-0571-86698137, +86-13336199361