National Silk Museum
| ehangzhou.gov.cn | Updated: 2020-04-16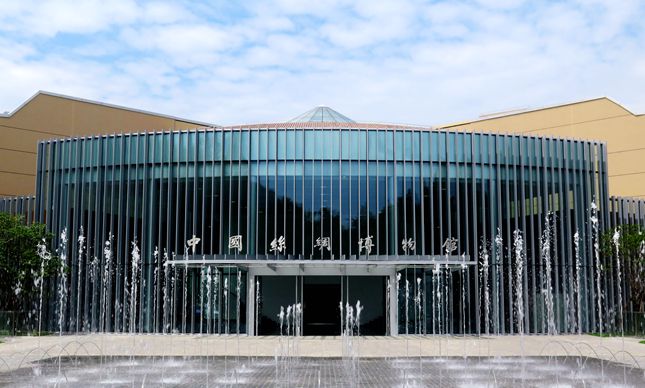 National Silk Museum, near the West Lake in Hangzhou, is a national first-level museum that collects, protects, studies, and demonstrates textile and clothing relics, as well as inherits and develops related culture. Occupying an area of 10,000 square meters, the museum is comprised of six parts.
The gallery of "The Way of Chinese Silk: Silk History and the Silk Road" all revolve around the silk, including the products, technology and art, and it has for a long time played a major role in Chinese civilization and was a key factor in the creation of the Silk Road, which brought the textiles from both sides to each other and made great contributions to the exchange of civilizations of the East and West.
"Sericulture and Silk Craftsmanship in China" was awarded a place on the "Representative List of the Intangible Cultural Heritage of Humanity" by UNESCO on Sept 28, 2009. This gallery displays all the aspects of sericulture and silk craftsmanship, including mulberry cultivation, silkworm breeding and silk reeling, dyeing, weaving and the relevant customs.
The Textile Conservation Gallery is designed to further promote the capability of independent innovation in textile relics' conservation and offer the public with a behind-the-scenes look at the conservation process.
The gallery of "An Evolution of Fashion: Chinese Costume from 1920s to 2010s" records the process of change in Chinese fashion throughout the century and presents the glories and achievements of Chinese fashion designers.
The collection at "From Rural to Urban: 400 Years of Western Fashion" exhibition represents major fashion in the Western world during the past four hundred years, demonstrating the relation between art and fashion costumes.
The Xinyou Archive Center deals with recording, assorting and provision of pictures and information with the aid of modern technology. It is available to the public for research and viewing.
Textile Training Center opens courses on weaving, dyeing, embroidery and knitting to teach the public traditional textile and clothing culture and skills.
Address: Yuhuangshan Road No 73-1, Hangzhou City
Contact: Lou Hangyan
Tel: +86-0571-87035150, +86-13957143516